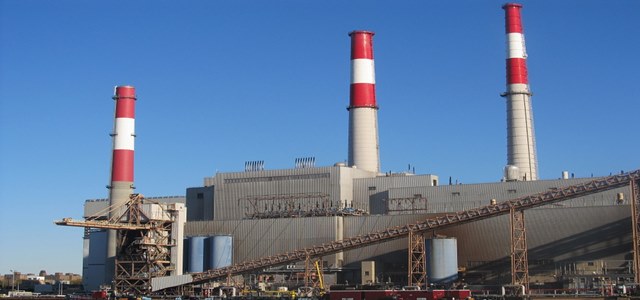 Currently the activists have occupied a platform on a leg of the rig beneath the main deck.
Greenpeace activists have reportedly declared that they have climbed the 27,000-ton rig which is being run by BP - as it tried to leave Cromarty Firth.
The activists have been appealing BP to terminate drilling for new oil wells. They are ready to stay on board the rig 'for days'.
Recently, the activists pulled up in a boat beside the rig near Inverness, scaled on board and showed a banner announcing a climate emergency.
Currently, the activists have occupied a platform on a leg of the rig beneath the main deck. They want to terminate the boring of oilrig which may reach the Vorlich oil field and there it is estimated to extract almost 30 million barrels of oil.
Jo, a Greenpeace campaigner from Scotland, on board the rig, reportedly stated that BP makes strong statements on its assurance to confront climate change, yet the rig - and the 30 million barrels of oil it plans to drill - indicates that BP is dedicated to business as usual, driving a climate emergency which endangers millions of lives and the future of the living world.
Activists stated that the government may have decided to drain the North Sea of every last drop of oil, but the oil rig of BP seemingly contradicts its climate commitments. The activists further claimed that the perverse idea to increase oil and gas reserves cannot continue. It means that the government must sincerely reform the Oil & Gas Authority instead of investing heavily to help oil communities, like those in Scotland, in moving from fossil fuels to the businesses which will fuel the low carbon future.
Police Scotland reportedly stated that they knew about the current incident, but the situation was under the jurisdiction of the Cromarty Firth's Port Authority.
Source credit: https://www.telegraph.co.uk/news/2019/06/10/greenpeace-activists-stage-climate-protest-bp-oil-rig-towed/
https://www.theguardian.com/environment/2019/jun/09/greenpeace-activists-board-bp-oil-rig-as-it-is-towed-out-to-sea