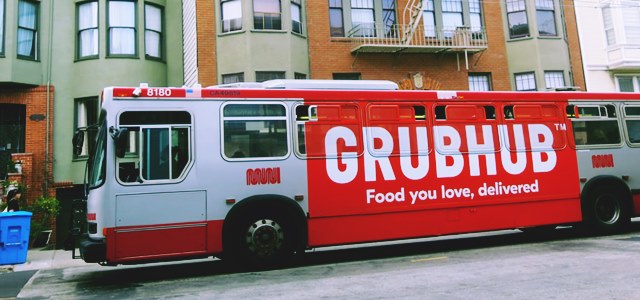 Grubhub, the online food-delivery company, has announced today that it plans to buy out LevelUp for USD 390 million in cash. The announcement was made during the release of Grubhub's second quarter earnings report, which indicated a 51% increase in revenue, pushing Grubhub's earnings to USD 240 million.
According to Matt Maloney, founder and CEO of Grubhub, while the previous acquisitions like Eat24 were made to enhance the company's business scale and delivery reach, the purpose for acquiring LevelUp is be different and solely focused on connecting customers and restaurants, rather than expanding its current service range.
For the record, LevelUp was launched in 2011 and has accrued a total funding of around USD 108 million till now. Its investors include Deutsche Telecom Strategic Investments, Highland Capital, Balderton Capital, GV, Transmedia Capital U.S. Boston Capital and Continental Advisors.
LevelUp provides an online platform to restaurants for managing their mobile orders and payments and also enables them to offer discounts and loyalty based rewards to the customers. Reports suggest that popular restaurant chains like Pret a Manger, Sweetgreen, Bareburger, Potbelly Sandwich Shop and Chopt are already using the services of LevelUp.
Sources close to the matter confirmed that following the standard regulatory waiting period, LevelUp's entire team will work under the Grubhub banner after the deal is closed. Its restaurant-facing technology and expertise established in Boston will help Grubhub build a business that delivers comprehensive solutions to restaurant clients, and power everything from generating demand online to the fulfillment for the restaurants.
LevelUp initially does not plan to conduct major changes in the short term, apart from the POS integrations, said Seth Priebatsch, founder and CEO of LevelUp. He indicated a possibility that in the long term, the company could continue to operate under its own brand name within the Grubhub umbrella.