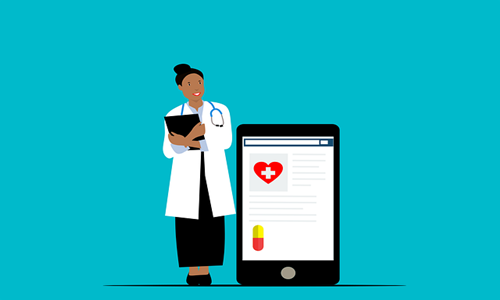 Eka Care, a Bengaluru-based health tech startup, has reportedly secured a Series A round of USD 15 million led by Hummingbird Ventures. Other investors including Mirae Assets, 3one4Capital, Aditya Birla Ventures, Verlinvest, Rohit MA, and Binny Bansal also participated in the round.
Eka Care intends to use the funds for hiring, product development, and consumer education.
The latest round takes the company's total funds to USD 20 million, which includes a July 2021 seed round of USD 4.5 million.
Founded in December 2020 by former co-founders of Goibibo, Deepak Tuli and Vikalp Sahni, Eka Care provides features like doctor-patient communication, appointment management, integrated payments, teleconsultation, and digital prescriptions. The company also helps consumers develop their health profile to ensure better outcomes and savings in healthcare expenditure.
At Eka Care, users can develop their health profiles by storing medical records like lab and scan reports, prescriptions, heart rate trends, vaccination and development, and blood sugar information. All the users' information is linked with the ABHA (Ayushman Bharat Health Account). The doctors are also offered a comprehensive clinical management platform.
According to Eka Care, over 1.6 million ABHAs, more than 5,000 doctors, and 30 million health records are using its advanced EMR solutions.
Furthermore, the health tech company stated that it is the first ABDM (Ayushman Bharat Digital Mission)-approved private platform to create the ABHA card. It is also a PHR app approved by ABDM where users receive their digital medical records from health service providers affiliated with ABDM.
This latest fundraising will prove beneficial for the overall health tech ecosystem, which has witnessed consolidations and mass layoffs in recent times. For instance, Bengaluru-based MFine laid off around 50% of its workforce in May 2022 and recently merged with the diagnostic arm of LifeCell.
Due to the increasing challenges in raising funds, more consolidations are also likely to be witnessed across the health tech space.
Source credit:
https://entrackr.com/2022/07/goibibo-founders-startup-eka-care-raises-15-mn-in-series-a/