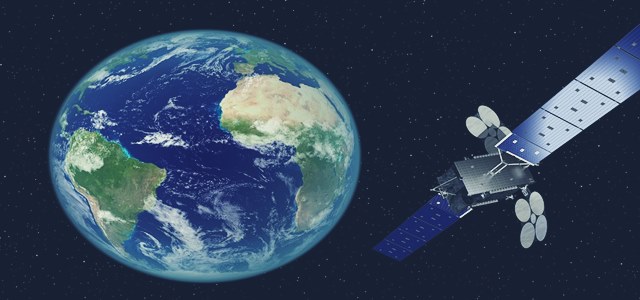 Joint venture to provide the benefits of broadband to Middle East, Africa and Southeast Asia
Hughes Network Systems, a subsidiary of EchoStar Corporation, An American satellite communication solutions provider and Yahsat or Al Yah Satellite Communications Company, the UAE based satellite operator, a wholly owned subsidiary of Mubadala Investment Company, recently announced the commencement of a joint venture that was previously agreed upon during the World Satellite Business Week Conference in September 2018.
The joint venture has been formed to provide commercial satellite services across southwest Asia, Middle East and Africa with the new company being named YahClick, powered by Hughes.
The launching of the joint venture was celebrated in the presence of Chairman of EchoStar Charlie Ergen, Senior VP and GM International Division, Hughes Ramesh Ramaswamy, CEO and MD of Mubadala, Khaldoon Al Mubarak and CEO of Yahsat, Masood M. Sharif Mahmood through a ceremony held at Mubadala HQ in Abu Dhabi.
The joint venture is aimed at utilizing Yahsat's position as a leading satellite broadband solutions provider in its present markets with the expertise that Hughes has gained by being a leader in broadband satellite networks and services. The new company will use the JUPITER™ System of Hughes that has been designed for High-Throughput Satellites and the Operating and Business Support System solutions of Hughes to provide high-speed Internet services to the underserved and unserved people through Al Yah 2 and Al Yah 3 Ka-band satellites of Yahsat.
President of Hughes, Pradman Kaul, will serve as a board director for the new company while Masood M. Sharif Mahmood will be serving as the chairman of the board.
Commenting on the joint venture, Mr. Mahmood has been reported to say that through the joint venture, Yahsat is building upon its digital landscape to enable communities, businesses and governments in its target region to achieve the social and economic benefits of high-performance satellite broadband services.
Mr. Kaul also commented on the JV and said that it is a step towards fulfilling Hughes commitment to bridge the digital gap and bring the benefits of connected experience to every place especially to the unserved and underserved communities.