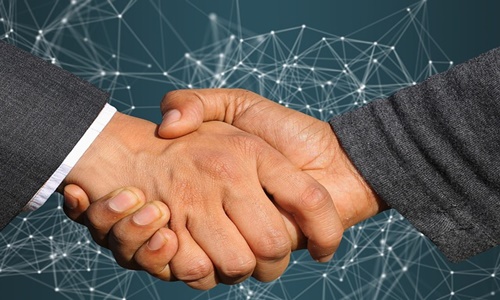 The U.K. and India have reportedly inked an agreement for collaborating on science and innovation.
Apparently, the deal between the two nations was signed post the meeting between the U.K. Science Minister, George Freeman and the Union Minister of State for Science and Technology, Jitendra Singh.
The MoU (memorandum of understanding) signed between the two countries on research will offer quicker and deeper collaboration on science along the two science powerhouses for driving economic growth. It will also help in creating skilled jobs as well as improve lives in the two nations and worldwide and the U.K. Department for Science, Innovation and Technology.
Furthermore, the agreement will be removing red tape standing in leading collaborations to unleash a raft of new joint research schemes aimed at delivering progress on several major issues facing the world, such as pandemic preparedness and climate change through AI (artificial intelligence) and machine learning.
According to the U.K. Department for Science, Innovation and Technology, some of these programmes refer to the launch of a new U.K.-India Net Zero Innovation Virtual Centre to focus on industrial decarbonization and the unveiling of the first U.K.-India scientific deep-sea voyage.
George Freeman stated that the agreement between the U.K. and India is part of a program for deepening the collaboration of U.K. with other global superpowers on research and innovation for tackling shared global challenges.
Freeman also claimed that the partnership between India and the U.K. will expand the companies, sectors, and jobs of tomorrow for benefitting both the nations and the globe.
In addition to this agreement, the U.K. Department for Science, Innovation and Technology revealed that India will be announced as the partner for the U.K,'s International Science Partnerships Fund for advancing the U.K.-India science partnership built using the Newton-Bhabha fund.
Source Credits: https://bwhealthcareworld.businessworld.in/article/India-UK-Sign-Pact-To-Collab-On-Science-Innovation/28-04-2023-474525/