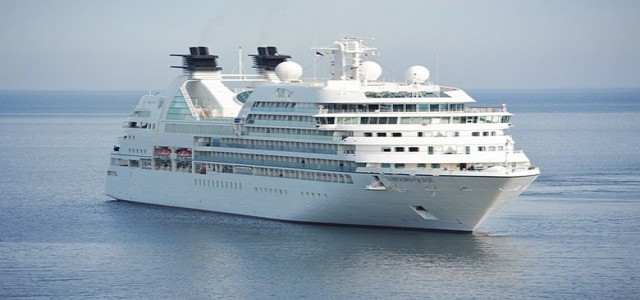 The IRCTC (Indian Railway Catering and Tourism Corporation) will reportedly commence the operations of the first Indian cruise liner starting September 18. The first cruise will be launched in collaboration with private company Cordelia Cruises, and the bookings can be done from the IRCTC website.
The railway PSU, in a statement, mentioned that IRCTC has partnered with Cordelia Cruises, with operations led by M/s Waterways Leisure Tourism Pvt. Ltd. for marketing as well as promotion of India's first indigenous luxury cruise. This move marks another spectacular travel offering under IRCTC's portfolio of tourism services.
The IRCTC added that Cordelia Cruises is the premium cruise liner of India. It aims at promoting as well as driving the cruise culture in India, through experiences that are luxurious, stylish, and innately Indian. It is an Indian cruise liner for Indians catering to their love for holidays.
The railway PSU has also stated that guests aboard the ship will have a sailing experience covering some of the best international and Indian destinations like Sri Lanka, Kochi, Lakshadweep, Diu as well as Goa.
Cordelia Cruises is reportedly commencing its first journey from September 18 and will sail through Indian destinations with Mumbai as its base, as part of its first phase. From May 2022, the cruise will be shifted to Chennai and commence journeys to destinations in Sri Lanka like Galle, Trincomalee, Jaffna, and Colombo.
Some of the famous tour itineraries of Cordelia Cruises are Kochi-Lakshadweep At sea Mumbai, Mumbai-Diu-Mumbai, Mumbai-Goa-Mumbai, Mumbai-At sea-Mumbai, Mumbai At sea Lakshadweep At sea Mumbai, etc.
Cordelia Cruise liners offer several leisure as well as recreational activities for guests onboard, like swimming pools, restaurants, open cinemas, bars, theatre, gymnasium, and kid's areas. Furthermore, complete vaccination status and daily health checks are mandatory for all crew members, as per COVID-19 protocol.
In addition to its tie-ups with major Indian cruise liners, the IRCTC is also in the process of collaborating with prominent international cruise companies, in order to give guests more options for international cruises once the COVID-19 situation stabilizes.
Source Credit:
https://www.moneycontrol.com/news/india/irctc-to-launch-indias-first-luxury-cruise-liner-from-september-18-check-details-7446991.html