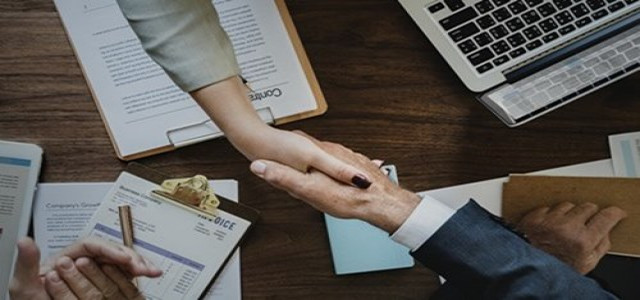 Ministry of Electronics and IT Startup Hub (MeitY) has reportedly inked an MoU (Memorandum of Understanding) with Paytm to bolster deep tech startups. The partnership is aimed at upscaling deep-tech startups, by offering access to knowledge series, platforms, resources, experts, and the larger stakeholder community.
The collaborative efforts of Paytm and MeitY Startup Hub are geared towards creating a vibrant ecosystem for SaaS and application-based startups developed on the deep-tech platform technologies like Machine Learning, Artificial Intelligence, cloud computing, etc. through support in terms of technological assistance, go-to-market strategies, and mentoring.
Praveen Sharma, the Senior Vice President of Paytm, apparently mentioned that the company's collaboration with MeitY Startup Hub will be beneficial for India's startup ecosystem. It will help Indian startups by offering access to business, mentoring, and networking opportunities.
The program will also offer guidance and mentorship through a Unicorn talk series that focuses on inspiring new entrepreneurs to develop Indian Unicorns, offering subsidized payment gateway services for startups during their business journey.
The Senior Director of Innovation and IPR Division at MeitY, AK Garg, reportedly commented that the ministry aims at building a strong ecosystem of deep-tech startups by associating with Paytm. This will be done by offering support for solution-oriented, breakthrough innovators.
He added that the entrepreneurial DNA, futuristic product-orientation, deep-tech in-house expertise, and a strong emphasis on responsible scaling by Paytm brings together a conducive environment and resources for Indian startups to grow, learn, and achieve success across the globe.
For the record, Paytm is a multinational tech company that specializes in finance, e-commerce, and digital payment. The company currently offers services in 11 Indian languages and provides online use-cases such as utility bill payments, mobile recharges, travel, event bookings, movies, along with in-store payments at vegetable shops, grocery shops, parking, restaurants, pharmacies, told, and education institutions using the QR code.
Source credits:
https://www.moneycontrol.com/news/business/startup/it-ministry-joins-hands-with-paytm-to-support-deep-tech-startups-7390351.html