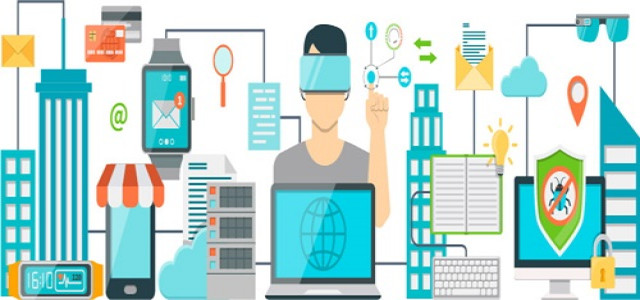 Leading multinational conglomerate, ITC, which has incorporated digital technologies for its businesses, is reportedly heading towards the next phase of a digital switch.
Following its plans, the enterprise has come up with two initiatives, namely, Young Digital Innovators Lab, to crowdsource digital strategies from the ITC's businesses, as well as DigiNext, a dedicated Digital Council of senior ITC managers, designed by Sanjiv Puri, the Chairman of ITC, to ideate and sponsor highly powerful digital interventions to harness synergies.
Reportedly, the initiatives would leverage cloud-technologies, social-media engagement tools along with a digital marketing and analytics platform to ensure contextual communication and rapid product development with the help of key marketing insights.
Citing this move, the Indian conglomerate revealed that accelerated digital transformation is currently an integral part of the enterprise's future-ready strategy and digital innovations are widely being harnessed to enhance their competitive value in terms of business efficiencies, consumer engagements, and logistics. It also stated that all its businesses, including the supply chain and distribution ecosystem, are deploying novel technologies like industry 4.0, artificial intelligence, machine learning, big data, industrial internet of things (IoT), and smart robotics in order to improve their operational effectiveness.
It has been disclosed that this next phase of transformation would be achieved using a two-step process , and substantial investments have been made by the company to create the digital ecosystem. ITC also divulged that several of its digital initiatives had significantly contributed to its business outcomes.
Owing to this, digital natives, an empowered team of innovators from different ITC businesses that fall under the Young Digital Innovators Lab would now have access to the multinational company's digital assets to evaluate the digital initiatives. These professionals would distinguish the best-in-class digital technologies as well as identify opportunities across the value-chains. The team would also assist ITC to leverage emerging opportunities and upgrade its operational effectiveness across businesses through digitization.
DigiNext, together with ITC's businesses, would lend support to the Young Digital Innovators Lab to crowdsource ideas and offer valuable inputs.
Source Credits: https://www.business-standard.com/article/companies/itc-plans-digital-switch-by-crowd-sourcing-systems-setting-up-core-group-121020700433_1.html