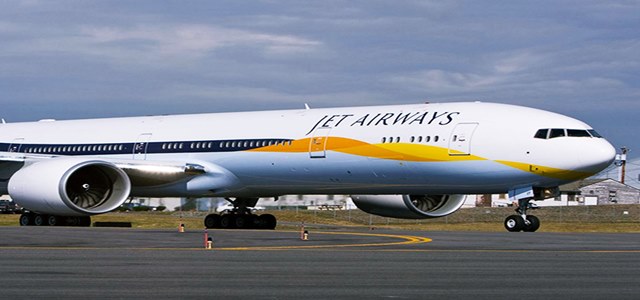 The Indian international airline Jet Airways, has reportedly announced its withdrawal from flight services on over seven Gulf routes, owing to its disappointing financial performance in the past three quarters.
According to authentic sources, high competition and lower demand in the Gulf have led to economically unfeasible flight routes for Jet Airways. As a result of the downfall, the Naresh Goyal-controlled airline is now forced to withdraw operations of around 39 services every week to Dubai, Muscat, Abu Dhabi and Doha from several domestic cities.
The Mumbai-based international airline, for the record, presently operates one daily service each on Mangalore-Abu Dhabi, Lucknow- Abu Dhabi, Kochi-Doha and Mangalore-Dubai. The Delhi-Muscat and Kozhikode-Doha flights are four-day services per week, whereas, Thiruvananthapuram-Doha flights are three-time services per week.
Reliable reports state that the airline has decided to take out its air services for operations from December 5 onwards. They further claim that services to Doha from Kozhikode, Thiruvananthapuram and Kochi will be withdrawn and the airline will stop operating on Mangalore-Dubai and Delhi-Muscat routes as well.
Jet Airways revealed in a statement that the company is modifying its Gulf operations to focus on connectivity at its Delhi and Mumbai hubs rather than point-to-point connectivity. It will also enhance frequency on Mumbai-Dubai, Mumbai-Doha and Delhi-Doha routes.
The airline major further stated that it has undertaken a thorough review of its network to shift its capacity to more profitable routes from the uneconomical ones, so that there is close alignment between the capacity offered and demand characteristics of the specific markets. The company said that the scale of the airline's operations will remain unaffected.
For the record, Jet Airways faced a net loss of INR 1,261 crore during its September quarter, which turned out be the company's third successive quarterly loss. It has also been defaulting on paying salaries to about 15% of its work force.
Reportedly, the airline company is currently in active discussions with several investors to secure its financing and come up through the current blow, while also focusing on building long-term growth.