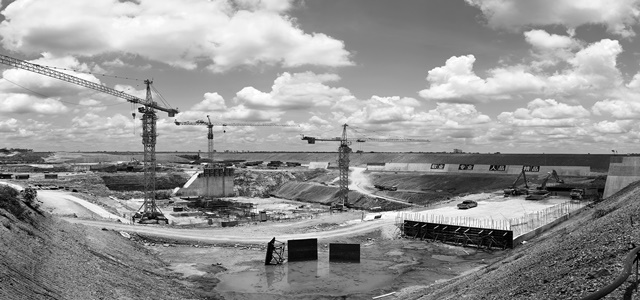 Tanzania will reportedly sign a deal to approve the construction of a hydroelectric power plant worth $3 billion, said President John Magufuli. However, he didn't mention the company that will be awarded the contract to build the dam and the hydroelectric power plant in the Selous Game Reserve, which is a UN- elected world heritage site based in southern Tanzania.
As per government sources, the contract would be inked by Egypt-based Arab Contractors.
According to reports familiar with the development, the 2,100-Megawatt project would more than double the power generation potential of Tanzania. However, the project has faced opposition from conservationists for being in a world heritage site, who claim that construction of a dam over a major river that flows through the renowned Selous Game Reserve could negatively impact the reserve's wildlife and downstream habitats, cite trusted sources.
Reportedly, the government welcomed bids in August 2017 for the project located at Stiegler's Gorge, in the Selous Game Reserve. An Egyptian firm El Sewedy Electric Co will also be a part of the dam construction, cited sources. Ahmed Hassouna, Head of Marketing at El Sewedy's was quoted saying that the company will have a 45 percent stake in the project while Arab contractors will acquire a 55 percent stake.
The World Wildlife Fund's July 2017 report revealed that giant hydropower dam can put preserved areas of global importance and more than 200,000 people whose livelihood depends on the environment, at risk. Moreover, its effect on Tanzania's largest river may impact several ecosystem services it provides and will affect the region's tourism in some of its most abundant wildlife areas, reported Thomson Reuters Foundation News.
For the record, the Selous Game Reserve stretches across 50,000 square kilometers and is one of Africa's largest protected areas as declared by the UNESCO. The reserve boasts a rich list of species that includes giraffes, black rhinos, and elephants, among many others