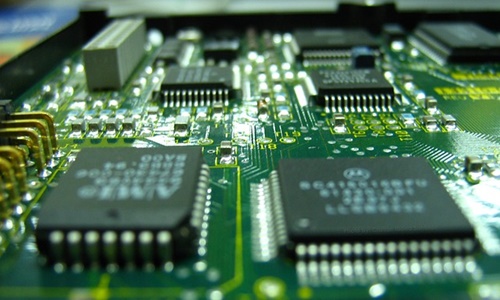 Karnataka has reportedly inked an MoU (Memorandum of Understanding) with ISMC Analog Fab Pvt. Ltd for establishing a semiconductor fab facility for USD 3 billion over the next seven years.
The MoU was inked by E.V. Ramana Reddy, Karnataka's Additional Chief Secretary, IT/ BT, and Ajay Jalan, the Director of ISMC in the presence of Chief Minister Basavaraj Bommai.
According to the agreement, Karnataka will ease the process of obtaining necessary registrations, permissions, clearance, approvals, and incentives for the Israel-based company as per prevailing policies and regulations.
The proposal, one of the biggest projects in recent times, has the potential to provide direct employment to nearly 1,500 personnel.
Commenting on the development, CM Bommai expressed that the signing the MoU is done amid other states competing to attract investments in the semiconductor fab vertical. He added that the MoU has offered cultural and technology exchange scope between India and Israel.
Mr. Bommai cited that Karnataka was the first state to ideate a semiconductor policy in 2008-09. Nevertheless, the ecosystem was unfavorable. But it happened despite the policy due to an absence of able central leadership and an action plan.
The CM pointed out that the state government understands that investors are attracted to a favorable ecosystem more than incentives or concessions.
He has already notified the central government about the developments, and the Government was also seeking one or more companies in various semiconductor sectors to invest in the country.
The ISMC has asked for a 150-acre land in the Kochanahalli Industrial area in Mysuru. Once the project receives approval from the Center, it will be one of the first and largest semiconductor units under the India Semiconductor Mission.
The project will potentially generate about 10,000 indirect employment and additional semiconductor ecosystem industry development in the region.
Source Credit:
https://www.thehindu.com/news/national/karnataka/karnataka-signs-3-billion-investment-proposal-deal-to-set-up-semiconductor-fab-plant/article65372719.ece