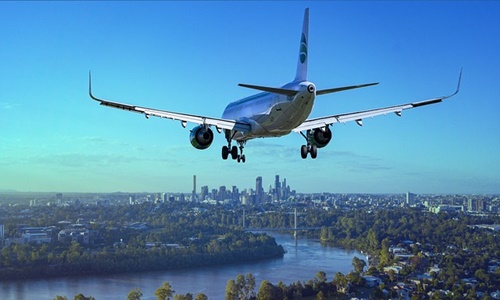 Aeronautics company, Latecoere, has recently announced the acquisition of Canadian aircraft industry company, Avcorp Industries Inc., which builds significant airframe structures for leading aircraft manufacturers.
Apparently, this acquisition of Avcorp reinforces the Group's aerostructures business by providing access to key aircraft platforms, that comprise B737 Max and F-35, an expanded product portfolio including the wing sub-assemblies as well as the production capabilities for large-scale composite parts.
It is also a part of Latecoere's 2025 approach to achieve profitable growth as well as participation in aerospace industry consolidation globally.
Post initiating several external growth transactions in 2021, the Group has continued its expansion into 2022 by acquiring MADES and investing in Figeac Aéro's Mexican operations co-located with Latecoere Mexico.
Furthermore, this acquisition has enabled Latecoere to:
Solidify its manufacturing presence in North America and enhance its geographic proximity to customers like Bombardier and Boeing
Increase the Group's exposure to the defense sector significantly, with the Group's revenues rising from circa 5% to 15% within the profitable and growing market.
Speaking on the latest move, Latecoere Group Chief Executive Officer, Thierry Mootz stated that the Avcorp acquisition completes an industrial footprint that will now empower Latecoere to operate from both sides of the Atlantic at an optimum cost, with the goal of serving the clients better.
For the unversed, Latecoere is an international group and Tier 1 partner for the world's leading aircraft manufacturers (Airbus, Bombardier, Boeing, Embraer, Dassault), serving the aerospace domain with innovative solutions for a sustainable world.
The Group operates in several segments of the aerospace industry (commercial, business, regional and military aircraft) in two business areas:
Aerostructures (46% of sales): doors and fuselage sections.
Interconnection Systems (54% of sales): electrical furniture, wiring, and onboard equipment.
Notably, as of December 31, 2021, the Group employed over 4,764 people in 14 countries. It is a public limited firm and is listed on Euronext Paris.
Source credit - https://www.yahoo.com/now/latecoere-completes-acquisition-avcorp-074500501.html