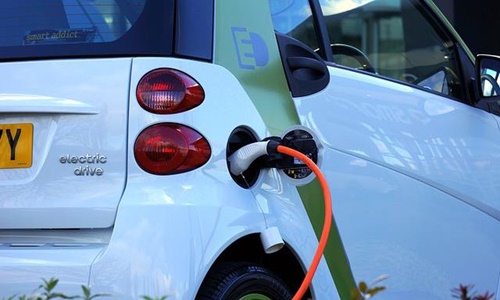 Mahindra & Mahindra Limited (M&M) is reportedly unveiling its Born Electric fleet in Oxfordshire, the UK on August 15th, as per a senior advisor at BII (British International Investment).
According to a credible source, the new lineup is superior in terms of product assortment, range, convenience, and comfort, thereby enabling the India-based automaker to gain a competitive advantage.
M&M's Chief of Global Product Development, R Velusamy, expressed his delight over the upcoming product launch. He commented that M&M will present its EV platform's design philosophy that will feature advanced technologies for human-machine interfaces.
For the record, EV Co, M&M's new division, will unveil five eSUVs in the next four years to sell 2,00,000 cars by the fiscal year 2027.
M&M and BII will jointly raise nearly USD 1 billion (Rs 8,000 crore) between the fiscal year 2024 and 2027 for the eSUV lineup, while around USD 251 million (Rs 2,000 crore) will be an additional investment from the automaker, according to Executive Director of Auto & Farm Sectors at M&M, Rajesh Jeujrikar.
Mahindra Group's CEO and Managing Director, Anish Shah, cited that M&M and BII will make an initial investment of nearly USD 242.20 million (Rs 1,925 crore) at a valuation of around USD 8.81 billion (Rs 70,070 crore) to convert into 2.75%-4.76% ownership for the latter.
BII will provide the first tranche of over USD 150.9 million (Rs 1,200 crore) by June next year and the rest of the funds by the fiscal year 2024. Both companies will strive to bring other investors on board.
BII's MD & India Head Asia, Srini Nagarajan, asserted that the organization has already made an investment close to USD 21 billion in India through various deals.
BII's USD 1 billion commitment in grants with Mahindra Group is its most significant single market investment and has substantially contributed to the global climate change objectives, added Nagarajan.
The electric XUV 400 will be the first to launch this September, with deliveries to take place from January-March next year.
Source credit:
https://www.autocarpro.in/news-national/m&m-ramps-up-electric-plans-92170