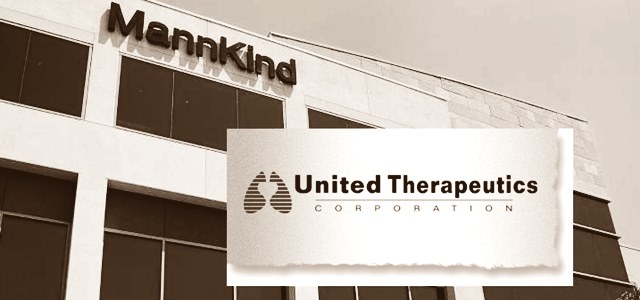 Two of the renowned U.S. based biotechnology companies, MannKind Corporation and United Therapeutics have recently inked a deal for the former's PAH drug candidate. Reportedly, the new partnership is expected to enhance the development and commercialization of MannKind's formulation of treprostinil (Tre-T) in a dry powder form.
According to sources, the Tre-T drug is being studied in clinical trials to treat pulmonary arterial hypertension (PAH).
Under the terms of the agreement, it has been reported that United Therapeutics will be considering the development, regulatory, and commercial activities, while MannKind will be focusing on the manufacturing of the initial commercial & clinical supplies from its Danbury-based plant. Gradually, the long-term commercial supplies are expected to be manufactured by United Therapeutics.
The new partnership will bring an immediate upfront payment of USD 45 million to MannKind from United Therapeutics and will also include further development milestone payments of over USD 50 million, cite sources familiar with the matter. Moreover, United Therapeutics is also permitted to expand the license to include active ingredients for the treatment of pulmonary hypertension. However, each product optioned will be subject to payment to MannKind of up to USD 40 million in double-digit royalties and additional milestone payments.
The two companies have also inked an additional research deal for the products beyond the current scope of the agreement, under which, sources affirm that MannKind will receive an upfront payment of USD 10 million.
If industry experts are to be believed, the new partnership deal is a big win for MannKind and will provide it with a partial solution to its cash crunch, as United is a sizable company that controls much of the PAH market. For the record, the California-based biopharmaceutical major was predicted to go out of business before 2020.
As per the recent premarket trading, MannKind's stock scaled by 59 percent, and could be just the start of the long-term uptrend.