Mazda to launch an electric car & a rotary engine hybrid by 2020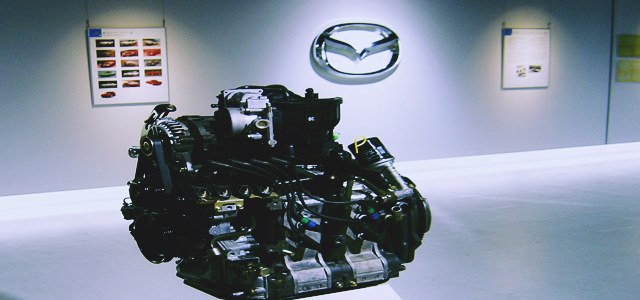 Japanese automobile giant Mazda has reportedly announced that it will roll out its first two electric cars in 2020. As per trusted sources, the company will be releasing a full battery EV and a rotary engine hybrid range extender.
Mitsuo Hitomi, Managing Executive Officer at Mazda was quoted saying that the firm has a long history of manufacturing rotary-engine cars but stopped making one after its RX-8 models went out of production in 2012. The firm believes that the rotary engine's small size and comparatively high output make it easier to incorporate multiple electrification solutions, as it's estimated to utilize several small electric motors. The firm further added that the rotary engine will also be able to operate on liquefied petroleum gas.
Its full EV model will focus on the pursuit of driving pleasure while making the best of an electric powertrain to manufacture cars that suffice its commitment to the exhilaration of driving, the firm stated. According to sources familiar with the development, the firm is dedicated to bringing down its 'well-to-wheel' CO2 output, emissions released during the manufacturing process and the tailpipe to 50% by 2030 and 90% by 2050 as compared to 2010 levels.
In order to achieve that kind of development, the firm expects to electrify its entire range by 2030, with 95% of its models featuring some form of a hybrid powertrain. The rest 5% will be manufactured as fully electric vehicles, cite sources.
Nevertheless, Mazda's top executives have raised uncertainties related to pure EVs being the only vehicles to reduce wheel-to-well emissions as the efficacy of how clean the electricity is subject to where it is produced.
The firm has also been developing an extensive range of technologies consisting of more effective compression ignition petrol engines and algae-based biofuels. Mazda didn't disclose any details pertaining to the design of the EV and rotary hybrid, reported sources.