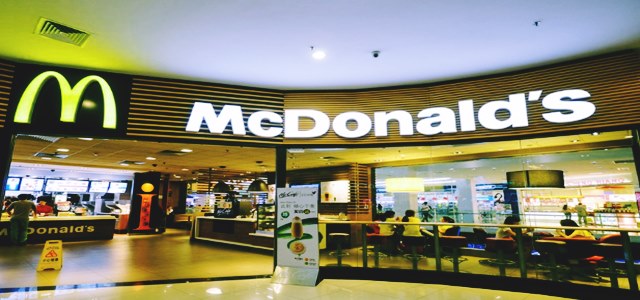 The fast-food giant McDonald's Corporation has apparently revealed in its recent announcement that it plans to increase the number of outlets with self-service kiosks. As per reliable sources, the Illinois based company would install these self-service systems across 1,000 of its outlets every quarter over the next two years.
For the record, McDonald's first started providing the self-service option in its restaurants around two years ago and is now ramping up the installation of these systems to offer consumers new ways of ordering and paying including by mobile means.
Reportedly, the self-service kiosks enable consumers to customize their own food options, peruse the menu, and even ask for table service. Sources reveal that the self-service program of the firm has covered almost all outlets in international markets including the ones in Australia, the U.K., and Canada. A few more restaurants in Germany and France are reportedly in the process to get equipped with the new technology.
Speaking on the firm's decision, Chief Executive Officer of McDonald's, Steve Easterbrook was quoted stating that consumers select a greater number of offerings when they spend more time in the outlets which eventually boosts an average check. He further stated that installing self-service kiosks results in growing the business which the firm considers the right strategy to follow as of now.
The fast food-giant posted a net income of USD 1.38 billion, or USD 1.72 per share, in the first quarter of this year, up from USD 1.21 billion, or USD 1.47, for the same period of 2017. The shares of the company have gained about 42% in 2018 to date recording a 0.6 percent increase in the afternoon trade session on Monday.
According to reliable sources, McDonald's has been making an effort of late to add variety and choice to its menu and further plans to spruce up its restaurants.