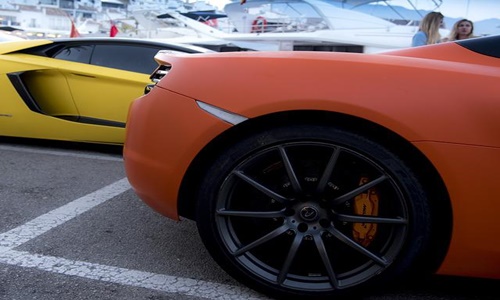 NEOM and McLaren Racing Limited have reportedly announced a strategic partnership to become the title partner of McLaren Extreme E and Formula E racing teams. This partnership brings together two all-electric race series under the banner NEOM McLaren Electric Racing.
According to NEOM CEO, Nadhmi Al-Nasr, the McLaren Racing partnership aligns with the company's promise to drive sustainable solutions and combat some of the most pressing societal challenges.
Al-Nasr added that the collaboration will enable the organization to share experience and resources to obtain remarkable outcomes for the company as well as the overall sports and automotive industries.
McLaren will join forces with NEOM across several areas. The automaker will become a founding partner of OXAGON, a NEOM-based city set to lay the foundation for the future of clean and advanced industries and an innovational hub.
The Surrey-based racing team will be situated within the Research and Innovation Campus of OXAGON, which is designed by global architects Grimshaw. The campus will offer advanced collaboration spaces and facilities and fast-track ideas from labs to market to develop future products and industries.
McLaren Racing CEO Zak Brown has expressed that the collaboration with NEOM would allow the team to drive innovation and nurture talent. He added that the partnership would make relevant contributions through its Accelerator initiative and help in the development of clean and advanced industries.
McLaren's Accelerator program translates performance-driven data into the thinking and culture of its partners. The team will offer its analytical and digital expertise as a technical partner in the clean manufacturing ecosystem of OXAGON.
To further expand the partnership, NEOM and McLaren will develop a program to nurture students and engineers. Twenty graduates from the Graduate Program of NEOM will participate in a year-long placement with McLaren Racing at the McLaren Technology Center.
Source credit:
https://www.aninews.in/news/business/business/neom-and-mclaren-racing-announce-strategic-title-partnership-to-drive-innovation-and-talent-development-in-electric-motorsport20220628105101/