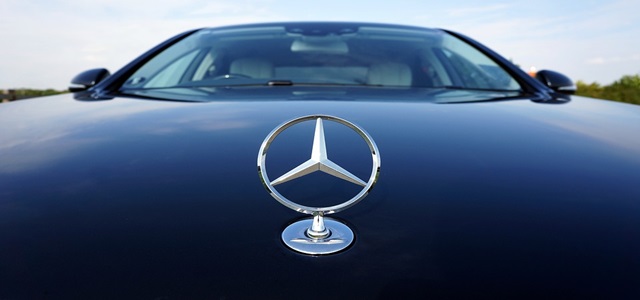 As the COVID-19 pandemic is rapidly spreading across the globe, businesses worldwide are rethinking their strategies to survive in this tough period. The automotive industry is one such sector which is trying to innovate in the face of these challenging time. As per the latest news, German carmaker Daimler AG's Indian subsidiary, Mercedes-Benz India has reportedly revealed customized financial package named 'Wishbox 2.0' with the aim to instill confidence in customers who are planning to buy a car post-lockdown.
Under the Wishbox 2.0 financial package, the company is offering three different types of financial schemes; 10 years of long tenure loan, reduced EMI scheme, and 3 months of zero EMI plan on standard loans. However, these financial packages are only available on the Mercedes-Benz E-Class, C-Class, and GLC SUV models.
Sources cite that three months zero EMI plan provides customers the choice to buy a brand-new Mercedes-Benz car now and pay EMI after three months from the purchase. This scheme is only applicable on a standard loan period of 3, 4, or 5 years. On the other hand, with the reduced 6 month EMI plan, customers can buy a brand new car with 20% down payment and pay decreased EMI for the first 6 months, post which regular EMI will commence from the 7th month.
The long-term loan option is a combination of five years of agility and five years of refinancing contracts, thereby offering a loan period of 10 years.
Speaking on new customized finance schemes, Martin Schwenk, CEO, and MD of Mercedes-Benz India said that as the markets across the nation start reopening and operations start in a graded manner, the company is introducing 'Wishbox 2.0', a host of highly flexible and customized financial solutions, aimed at reinstalling consumer confidence and empowering them to buy their car.
Mr. Schwenk added that 'Wishbox 2.0' is extremely flexible and the company would instill consumer confidence by offsetting a few of their financial commitments. These smart, customized financing solutions are one-of-its-kind and are the company's own way of supporting its customers' investments and addressing the dominant market challenges, said Mr. Schwenk.
Source Credit - https://www.carandbike.com/news/coronavirus-mercedes-benz-india-launches-special-finance-options-for-customers-2234859