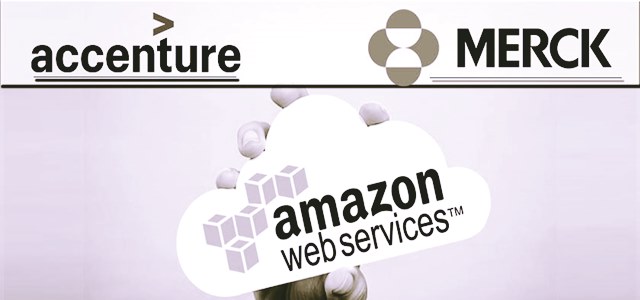 Accenture PLC, a global management consulting and professional services firm, pharma giant Merck, and Amazon Web Services have reportedly joined forces to create a cloud-based informatics research platform.
As per authentic sources, built on Amazon Web Services, this cloud-based platform is one of the services that the Accenture Applied Life Sciences Solutions practice provides. Remarkably, Merck would be the world's first pharmaceutical company to use it.
According to sources familiar with the development, the new platform would enable scientific research-based organizations perusing work in the life sciences sector to quickly navigate, aggregate, and appraise research data from numerous applications.
Reportedly, under this platform data can be accessed through a single interface, with integrated workflow, report generation, and analytics proficiencies. This apparently facilitates an easy collaboration throughout the R&D organization, together with external associates, through the integration of a modern user interface and a safe, multiple tenant environment, cite credible sources.
Industry experts claim that this platform is ideal for businesses operating in the life sciences industry like biotechnology, scientific research, and pharmaceutical organizations. The platform would seemingly help to enhance efficiency, productivity, and innovation in the initial phases of drug development.
If reports are to be believed, Accenture would create an alliance of clients to monitor and expand the potential of the new platform, introducing an opportunity for pre-competitive association.
Brad Michel, Accenture Scientific Informatics Services' Managing Director, was quoted stating that acknowledging the industry's requirement to drive faster, more efficient, and groundbreaking scientific research, the organization is rather pleased to team up with Amazon Web Services and Merck to launch the new platform and accompanying ecosystem to assist our clients in accelerating the discovery of novel, targeted treatment options for patients.
For the uninitiated, within a year, Accenture's shares have grown 25.6 percent, beating the S&P 500's 15.8 percent rally.