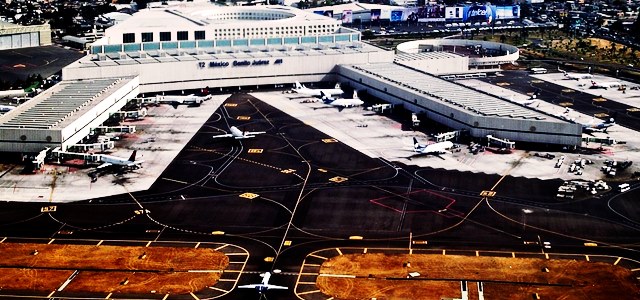 The incoming President-elect of Mexico Andrés Manuel López Obrador has reportedly announced that his government would be cancelling the construction of the partly-built $13.3 billion Mexico City Airport project.
Reports cite, the government's decision has caused the stock market and the peso to drop sharply and has left investors worried over the incoming president's ability to handle the nation's economy.
According to a report by The BBC News, the decision was made after a majority of the nation's population rejected the continuation of the project's construction in an informal referendum. Lopez Obrador, who is scheduled to officially assume the office in December, has been strongly opposed to the project in the past and has lambasted the project as something that is a threat to the environment and is rife with corruption.
Instead of continuing with the construction, the incoming administration intends to convert a military air-base located to the north of the capital as a commercial airport in an effort to resolve the issue of overcrowding at the present hub, claim sources familiar with the matter.
The decision has reportedly pitted the incoming government with the nation's business elite – who Lopez Obrador constantly criticized during the election campaign. Following his election as the new President, the nation's business elite were however subjected to numerous pacifying attempts to gain support.
Reportedly, companies owned by Carlos Slim – one of the world's wealthiest person – were co-financing, co-designing as well as co-building the project. The country's pension funds reportedly also put up capital via an infrastructure investment trust.
According to reports, while the nation's stock index plunged 4.2%, the fall of the peso was the most among major currencies. Both the stock market and the currency witnessed their worst one-day losses which haven't been this bad since the outcome of the 2016 U.S. election.
According to a statement by Mexico's current President Pena Nieto, the project's construction would be continued unhindered until the end of his term.