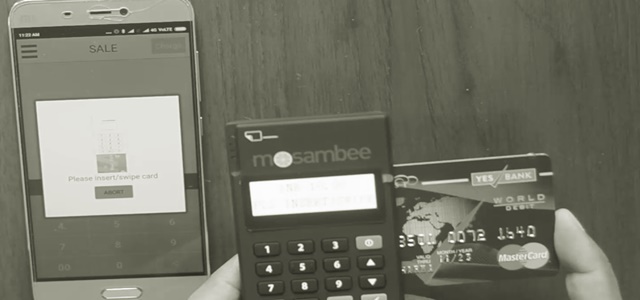 Reports indicate that payments solution firm Mosambee and financial services major Mastercard have recently launched SamosaPoS, a multi-utility point of sale (PoS) machine based on Android, for enhancing the penetration and acceptance of digital payments in India.
Apparently, this partnership is aligned with the vision of Mastercard to create a 'World Beyond Cash' and could help in unlocking the large potential for digital payments among small merchants. This collaboration would also empower these merchants in carrying out and tracking sales easily along with attracting more customers.
Co-founder of Mosambee, Sameer Chugh, mentioned that the company is always focused on innovation through developing solutions that are easy to use and understand. The company celebrates as well as leverages on simplicity, he commented.
Chugh further said that SamosaPoS is an attempt from Mosambee towards bringing a disruptive solution which is familiar in every way, however, bundled with unmatched features. The company has entered a strategic partnership with Mastercard for jointly promoting the solution across varied geographies, he confirmed
Rajeev Kumar, Senior Vice President for South Asia Market Development, Mastercard, stated that the aim of the company, through this partnership, is reaching out to kirana stores, small, micro merchants and develop a behavioral shift in acceptance of digital payments.
Mastercard believes this to be a very cost effective and simple solution for merchants and would also help to drive last mile connectivity. The company is confident that India would be the biggest payment acceptance market with such partnerships by 2020, Kumar added.
Further from the reports, a calculator shaped multipurpose device, SamosaPoS, is developed and sold by Mosambee. The device could be used in receivables recording, payment acceptance and bill calculation by the merchants. This low cost PoS includes multiple applications like calculator, inventory stock and accepts debit cards, credit cards, e-wallets, BharatQR, among others, all with a single click.