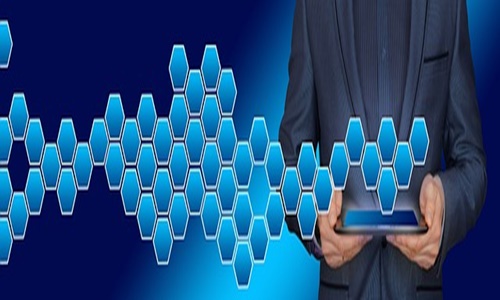 Leading Medicaid and Medicare Secondary Payer Act Recovery Specialist, MSP Recovery, Inc. or MSPR, made it to the news recently. As per reports, the company has announced expanding its partnership with Tokenology Labs, a well-known web 3 analytics and social platform.
Apparently, MSPR and Technology Labs have been developing LifeChain, a proprietary tokenization platform. They have also made significant progress on the project, which has resulted in efficiency, speed, and scalability in the tokenization of claims.
Since the earlier announcement of MSPR and Tokenology Labs' collaboration for the development of LifeChain, some exciting progress has been made on the project, given that both firms have decided to expand their partnership.
The LifeChain platform has been designated to tokenize medical claims at unmatched speeds, which is further slated to accelerate the MSP Recovery's client claims data processing and identification of potentially recoverable claims.
If reports are to be believed, LifeChain is expected to revolutionize standard medical claim forms into unique digital versions on the blockchain (non-fungible tokens or NFTs) that are filtered using a proprietary pipeline of predictive AI and quality control algorithms.
This further helps to ensure that the responsible parties make the proper payment and help to maximize return on value for medical providers.
Apparently, LifeChain has attained a steady speed of processing 20,000+ fully minted digital claims (tokens) per minute, which has been made achievable by a huge scaling effort along with Polygon's Layer-2 Ethereum solution.
Speaking on the latest development, John H. Ruiz, Founder and CEO of MSP Recovery, mentioned that this expanded relationship with Tokenology Labs would assist LifeWallet in becoming a more powerful and efficient tool for healthcare providers and patients.
It will also assist MSP Recovery in recognizing huge flaws in the traditional claim process, enhancing revenue, reducing costs, and improving patient care with access to reliable data.
With this expanded partnership, both firms will now focus on services that benefit various industries, including legal, sports, healthcare, and education. They will develop and run MSPR's proprietary LifeWallet platform.
Source credit - https://www.globenewswire.com/news-release/2022/10/28/2543510/0/en/MSP-Recovery-Expands-Partnership-with-Tokenology-Labs-to-Include-Development-of-Multiple-Blockchain-Initiatives.html