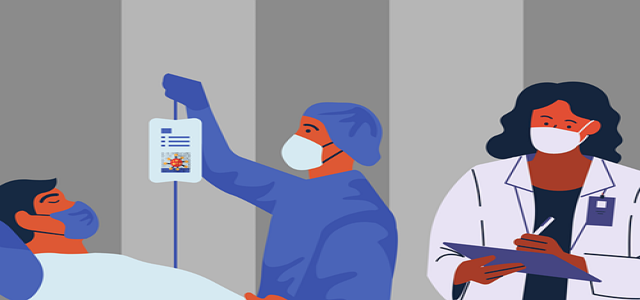 Hospitals in the U.K. are reportedly being forced to cancel operations, like cancer surgeries, with a surging number of COVID-19 patients and loss of hospital staff due to self-isolation.
Leeds Teaching Hospitals, one of the biggest NHS trusts in the U.K., has apparently had to cancel some planned, non-urgent surgeries this week to manage the growing influx of seriously ill COVID-19 patients.
Other ambulance and hospital services are also under severe pressure in what is believed to be an impending third COVID-19 wave, which is speculated to get worse in upcoming weeks.
Dr. Phil Wood, the Chief Medical Officer of Leeds NHS trust, reportedly commented that the trust has learned from previous waves of the pandemic and is devising plans to help treat increased COVID admissions. All this will take place whilst offering care to patients scheduled for operations.
He further added that although every patient is equally important to them, hospitals have had to postpone some scheduled elective operations and prioritize patients requiring urgent treatment.
Birmingham's Royal Orthopedic Hospital also canceled some upcoming operations, with a large number of hospital staff under quarantine after coming in contact with people having COVID-19 symptoms.
Ambulance services are also facing the same issues. The regional NHS ambulance services that cover Yorkshire, the West Midlands, and the northwest are reportedly finding it difficult to manage.
The ongoing rise in COVID-19 cases means many patients are spending unusually long hours in ambulances owing to the A&E unit falling short to accept them.
In the meantime, hospital leadership wants NHS staff to not isolate starting July 19. This comes four weeks before quarantine rules are lifted for adults and children jabbed with both vaccine shots on 16 August.
Hospitals were already under severe pressure even without surging COVID-19 infections. But with the rising number of frontline personnel off work, the hospitals are unusually busy at this time of year.
Source credits:
https://www.theguardian.com/world/2021/jul/08/nhs-hospitals-forced-to-cancel-operations-again-by-unfolding-third-wave