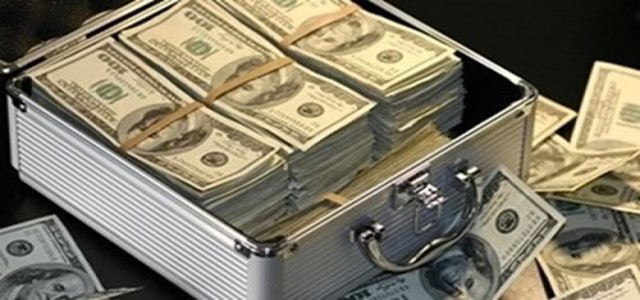 Music plays an integral role in everyone's life, be it for enhancing leisure times or to soothe someone's mood or to just get through a long drive or flight. It often acts as a great entertainer and, in several cases, even manages to be a therapist.
However, Weav Music, a music start-up created by marketing visionary Elomida Visviki and Google Maps co-founder Lars Rasmussen, has decided to take a step ahead and augment the whole music making and listening landscape.
Recently, the firm raised $5 million from its Series A financing round which was led by venture capital firm King River Capital along with leading fitness firm Peloton. The fundraiser also saw active participation from previous investors such as Rivet Ventures and Passion Capital.
As per reports, the raised capital would help Weav Music expand its adaptive music engine which is currently accessible only through the firm's award-winning app Weav Run.
Speaking on the development, Elomida Visviki, Co-Founder and CEO, Weav, said that the music space has made significant proceeds with the advent of streaming services, however, records haven't seen a substantial change and are still released in the same century-old static audio files format.
Visviki claims that their firm is focused on breaking this trend and is working on evolving the way music is experienced and created. Moreover, the company is delighted to join hands with King River, a company that has partnered with several innovative companies, to create ground-breaking technologies that have hugely augmented the industry landscape over the last few decades.
Reportedly, Weav has already collaborated with top artists through licensing deals to produce various adaptive tracks. However, this investment would further encourage the startup to expand its partnership as well as its library. It would also allow the firm to advance its adaptive music production with the help of deep learning.
Source Credit: https://finance.yahoo.com/news/weav-music-raises-series-funding-180000097.html?guce_referrer=aHR0cHM6Ly93d3cuZ29vZ2xlLmNvbS8&guce_referrer_sig=AQAAABBCrR3cjCJBqqjcc9z-WuFWyXZdvrQRYRHmNv_OQC3eDIW5zuRnYDFFNTW7rwNEVM0fCv7i33aP-Sic5eBFcdmSHUjPAfzMd7skgijuwyEJr2I7ueSe9LiPdjInrtlkhV65D_bO0gXPc6Vehvtl3o0D0EBJwvRHp_Ce8aQcRbRc&guccounter=2