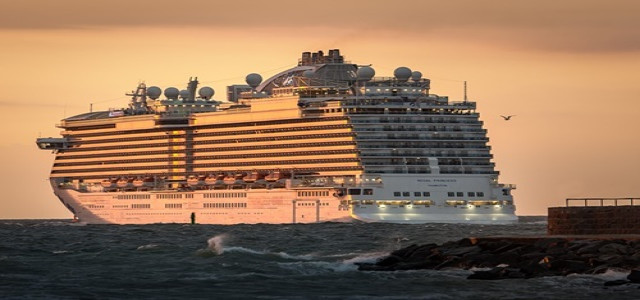 The world's leading destination- and culinary- focused cruise line, Oceania Cruises, has reportedly resumed sailing for the first time in over 524 days. Marina, the first ship from Oceania Cruises to restart sailing on August 29, is also the first cruise ship to sail from the Copenhagen port since 2019.
Bob Binder, the Chief Executive Officer and President of Oceania Cruises, has supposedly commented that this restart will be a memorable event, as the cruise line welcomed its guests and reunited with its shipboard families to explore the world once again.
All voyages of Oceania Cruises are operating on a mandate that all of its crew and guests are vaccinated, in order to develop one of the world's safest vacation experiences. The cruise line is going through a phased restart, with its science-supported plan for a health-focused return to service that protects its crew, guests, and communities being visited.
The rigorous SailSAFE™ Health and Safety Program creates multiple protective layers against COVID-19 and was designed with consultation from Oceania's team of scientific and public health experts, which includes the Healthy Sail Panel and the SailSAFE Global Health & Wellness Council.
Marina will begin its first voyage from Copenhagen to ports across Denmark, Germany, Lithuania, Sweden, Latvia, Finland, and Estonia before concluding its journey in Stockholm. Marina will spend the rest of the autumn and summer sailing around the Mediterranean, the Greek Isles, and Western Europe before cruising for Miami where the ship will arrive on December 1st.
Marina, the first ship to restart sailing for the cruise line, will be followed by Riviera, which is set to restart its voyage in the Greek Isles on October 18, 2021. Meanwhile, Insignia will resume its sailing from Miami on December 21, 2021, to commence the epic voyage of 'Around the World in 180 Days' which will take place over a span of six months.
Source credits:
https://www.prnewswire.com/news-releases/oceania-cruises-resumes-sailing-301364865.html