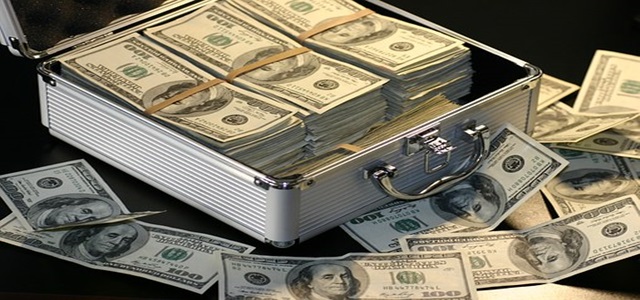 OLA, the Bengaluru-based ride hailing giant has raised $11.37 Mn (INR 79.93 Cr) from an ongoing financing round. The funding was a part of its Series-J round, through which it currently plans to raise close to $2 billion in fresh funds.
According to the data sourced from the Ministry of Corporate Affairs, the Swedish based DIG Investment Ab invested a whooping amount of INR 54.9 Cr, while the US-based Deshe Holdings ranked second by paying up INR 17.66 Cr. The other two investors include Samih Rahman and Hussam Khoury who purchased shares worth INR 3.55 Cr and 1.76 Cr respectively. Incidentally, both are the cofounders of Jabbar Internet Group, a technology investment firm based in Dubai.
A detailed breakdown of investments made by the shareholders is as under:
DIG Investment Ab secured 25,858 shares worth INR 54.9 Cr
Deshe Holdings took up 8,314 shares worth INR 17.66 Cr
Samih Abdel Rahman took up 1,671 shares worth INR 3.55 Cr
Hussam Khoury took up 830 shares worth INR 1.76 Cr
Apparently, Bhavish Aggarwal and Ankit Bhati, the co-founders of OLA, have been making efforts to keep SoftBank away from increasing its shares in the company.
Incidentally, on 2nd July 2019, Softbank, the Japanese firm had funded $250 million for OLA Electric – OLA's electric mobility unit. Experts claim that the OLA-Softbank collaboration seems unlikely to end anytime soon.
Ola co-founder Bhavish Aggarwal has included a clause to prevent SoftBank from buying more stake in the company without the approval of the founders and the board. As of now, the company has managed to raise over $3.8 Bn from investors like SoftBank, Hyundai Motor Company, Ratan Tata, Kia Motors, Sachin Bansal and others.
Ola offers its services across 50 cities in countries like India, UK, Australia and New Zealand. The company aims to complete over a billion rides annually with its drivers surpassing over 1.5 million.
Source Credits:
https://inc42.com/buzz/ride-hailing-unicorn-ola-raises-11-mn-funding-as-part-of-series-j-round/