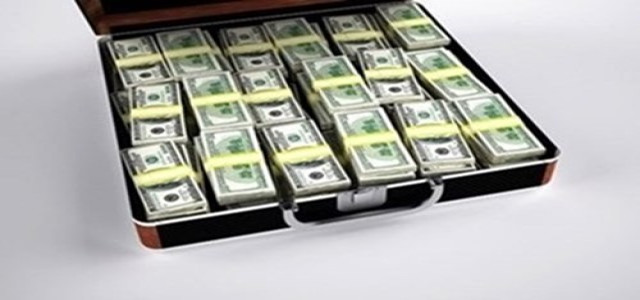 Airblack, an online makeup and beauty skills learning platform, has reportedly raised a Series A funding of USD 5.2 million. This round was co-led by Elevation Capital and Info Edge Ventures.
The company helps people learn the skills of makeup and become small-scale entrepreneurs in the beauty learning industry, through its do-it-together (DIT) coursework.
Airblack will use the funds to launch new clubs, invest in the brand and product, and rapidly expand its Beauty Club.
Better Capital, Teachable's Founder and CEO, Ankur Nagpal, Atelier Ventures, CRED Founder Kunal Shah, Meesho's CEO and Co-Founder Vidit Aatrey, Sujeet Kumar, Co-Founder of Udaan, Sanjeev Barnwal, CTO and Co-Founder of Meesho, Ashish Gupta, MD of Helion Ventures, and Utsav Somani, Partner at iSeed and AngelList India were other participants in the funding round.
The Chief Executive Officer and Founder, Videt Jaiswal, reportedly stated that the Internet revolution caused by platforms like YouTube and Instagram has made people aware of the number of financial avenues at their disposal. Conventional EdTech is constricted to few skillsets and is yet to be explored.
The DIT courses offered at Airblack are presented in a workshop format by curated experts and allows hundreds of participants to learn interactively.
The company shifted towards online learning in 2020 and as of now, approximately 25,000 learners have attended these courses across 500 cities. The majority of the learners were women who have since become online creators, freelancers, and home salon owners.
The Vice President of Elevation Capital, Vaas Bhaskar, supposedly commented that the future of work looks different for Millennials and Gen-Z. They will face new aspirations, new opportunities, and look over old career choices. India possesses the world's second-largest community of freelancers and the COVID-19 pandemic has expedited this trend.
Mr. Bhaskar believes that Airblack will serve as a perfect brand of learning and enablement for millions of entrepreneurs primarily based on the internet.
Source credits:
https://yourstory.com/2021/06/funding-alert-airblack-raises-52-m-series-a-investment-infoedge-elevation-startup/amp