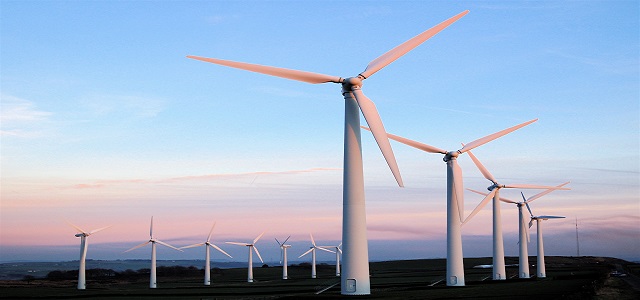 PTC India Ltd. (PTC), India's electricity trader, has reportedly made plans to exit the wind energy business in response to the remarkable fall in renewable power tariffs in India. In order to exit the wind power business the firm is on the hunt for interested investors, as claimed by people familiar with the matter.
According to trusted reports, the tariffs of the wind power sector in India have slipped down to a record low. An auction organized by the Gujarat state government's Urja Vikas Nigam Ltd, the tariffs had plummeted to Rs. 2.43 per kWh (kilowatt-hour).
For the uninitiated, PTC India's business unit, PTC Energy Ltd, is an energy behemoth producing around 290 megawatts of wind energy that is circulated in the states of Karnataka, Andhra Pradesh, and Madhya Pradesh.
Sources familiar with the matter state that the Indian wind energy sector has experienced many transformations in terms of tariff policies. There has been a transition from feed-in tariff rule, which guarantees the wind power producers with a fixed price, to competitive tariff-based auctions. Thus, to keep revenues flowing in, power companies seek investment at the lowest cost.
According to a news release by the Economic Times, institutional investors who have major stake in PTC India are doubtful about the proper utilization of their funds, and have also questioned the company's management regarding the same. Furthermore, they have asked the company to stop investing in non-core businesses and to liquidate non-primary operations as soon as possible.
As stated by a company employee requesting anonymity, the drastic change in the tariff regime has aggravated PTC to exit wind energy business by limiting further investments. PTC is seeking investors and plans to transfer complete ownership by selling major stake in the company. The move has already been initiated and the company is now waiting for investor responses.
According to a source familiar with the development, PTC is considering two options – it might either exit the wind power sector or scale up the business.