Qatar Airways inks deal to buy 5% interest in China Southern Airlines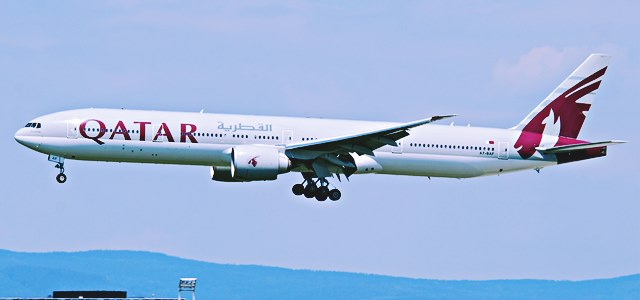 State-owned carrier Qatar Airways recently confirmed that it has acquired a 5% stake in China Southern Airlines in an attempt to access the rapidly growing market in mainland China. Qatar Airways CEO Akbar al-Baker stated that opportunities exist for both the companies to work together and establish a long term partnership in ways which could bring benefits to customers of both the airlines.
According to records, Qatar Airways also holds considerable interest in other airline companies. It owns a 20% stake in International Consolidated Airlines Group, which is the parent of British Airways, a 10% interest in South America's LATAM Airlines Group SA, 49% of Meridiana from Italy and 9.99% stake in Cathay Pacific from Hong Kong.
Qatar Airways has apparently been looking for new routes and partners after it was blocked from flying to lucrative markets like UAE and Saudi Arabia last year, owing to restrictions imposed by these countries. Starting July 2017, Bahrain, Egypt, Saudi Arabia and UAE had imposed an economic and political boycott on Qatar as they accused it of supporting terrorism, which Doha has denied.
In its separate statement, China Southern has said that Qatar Airways could increase its stake in the company over the next 12 months, though Qatar did not have any earlier investments in the Chinese airline. With this deal, Qatar Airways has become the second foreign carrier to have a stake in China Southern after American Airlines.
UOB Kay Hian's Director of Asia Transport, Ajith K commented that since China Southern is termed as the largest competitor of Cathay Pacific in Greater China, the deal with Qatar Airways can reinforce the position of China Southern at the expense of the Hong-Kong carrier. Ajith believes Qatar has acquired the stake in China Southern to gain access to the Chinese market as well as probably to hedge against their bet, since they also own nearly 10% in Cathay Pacific itself.