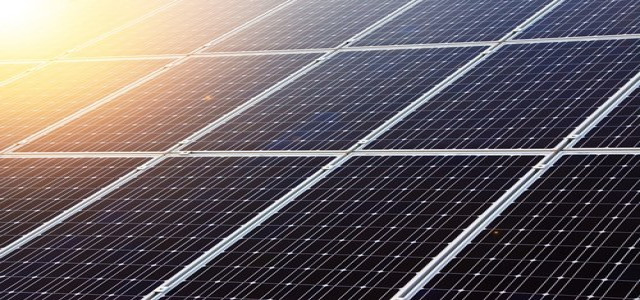 Reliance Industries (RIL)'s wholly-owned subsidiary, Reliance New Energy Solar (RNESL) is reportedly set to invest USD 29 million (25 million euros) in NexWafe GmbH, a company that develops highly efficient monocrystalline silicon wafers.
RNESL will initiate the German company's Series C financing round of USD 45 million. The Reliance Industries company signed an agreement with NexWafe to acquire around 86,887 series C preferred shares at a per-share price of USD 332.36. RNESL will also be provided with 36,201 warrants which can be bought for a sum of USD 1.16 each subject to the attainment of agreed goals, as confirmed by the company in an exchange filing.
NexWafe has a licensed technology that can significantly curb the cost of developing PV (photovoltaic) cells. The technology is capable of making solar PVs the most affordable form of renewable energy available. The tech is to design and develop monocrystalline silicon wafers using low-cost raw materials, directly going from the gas phase to the finished wafer without the energy-intensive or expensive intermediate steps, as per the filing.
RIL aims at leveraging NexWafe's technology to establish giga-scale wafer production facilities in India to cater to the domestic as well as global markets. NexWafe and Reliance signed an India Strategic Partnership Agreement for jointly developing and promoting at the scale of highly efficient monocrystalline 'green solar wafers'.
This is another move by RIL towards attaining its goal of generating 100 GW of renewable energy by 2030. The company is investing USD 10 billion in renewable energy over the next three years. This includes the establishment of Gigafactories in a 5,000-acre complex called Dhirubhai Ambani Green Energy Giga Complex located in Jamnagar, Gujarat.
The complex will have an integrated solar PV module factory for producing solar energy, a novel energy storage battery factory for storing intermittent energy, a factory of electrolyzers to generate green hydrogen as well as a fuel-cell factory to convert hydrogen into stationary and motive power.
Source credits:
https://www.moneycontrol.com/news/business/companies/ril-announces-investment-in-germany-based-nexwafe-via-arm-rnesl-7575741.html