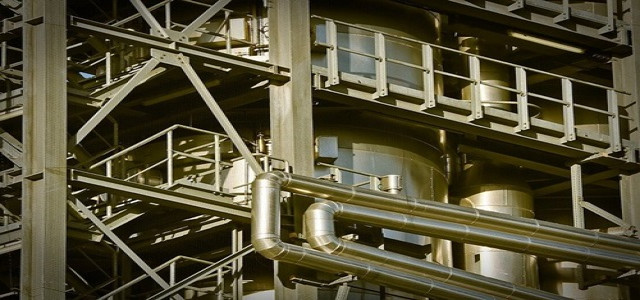 Reliance Industries Ltd. has reportedly established a PSF (polyester staple fiber) production facility in Andhra Pradesh for doubling its PET (polyethylene terephthalate) recycling plant to 5 billion bottles.
Srichakra Ecotex India Pvt. Ltd. will construct and exclusively operate for Reliance Industries' new wash-line of recycled PET and PSF-Recron GreenGold flakes in Andhra Pradesh, according to the company. With the inclusion of the Srichakra facility, Reliance Industries will be crucial in transforming around 5 billion post-consumer PET bottles into valuable fibers.
The Director of Srichakra Ecotex Pvt. Ltd., Srinivas Mikkilineni, supposedly commented that the industrial expertise, business assurances, and technical knowledge of Reliance will enable Srichakra to innovate, research, and develop sustainable and high-quality products for the GreenGold portfolio of Reliance Industries Ltd.
Presently, Reliance Industries recycles PET bottles at its Nagothane, Barabanki, and Hoshiarpur plants. Through these plants, it currently turns over 2 billion post-consumer PET bottles into fibers every year.
Vipul Shah, the Chief Operating Officer of Petrochemicals Business at Reliance Industries, apparently said that the company is dedicated to the development of a complete value chain and shares technical knowledge and expertise with entrepreneurs to develop high-quality products at affordable costs. He added that Reliance Industries Ltd. has ratified the entire production from Srichakra's site to offer support for business development.
This project commenced by Reliance to double its capacity to 5 billion used PET bottles will assure that India maintains a recycling rate of more than 90%. The company will emphasize on sustaining the post-consumer PET recycling rate of India, which is presently the highest in the world.
For the record, Reliance Industries Limited (RIL) is a multinational conglomerate firm based in Mumbai. Reliance's diverse business comprises petrochemicals, energy, retail, natural gas, mass media, telecommunications, and textiles. RIL is one of the most profitable Indian companies and is the largest publicly traded firm in India.
Source credits:
https://www.moneycontrol.com/news/business/reliance-industries-to-double-its-pet-recycling-facility-to-5-billion-post-consumer-bottles-7277211.html/amp