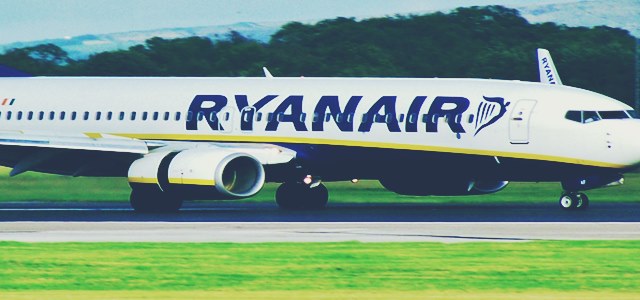 Irish low-cost airline Ryanair has reportedly accused NATS, the UK air traffic control provider, of discrimination against the London Stansted airport, the largest base of the carrier. As per trusted sources, Ryanair claimed that the figures published by the Civil Aviation Authority (CAA) confirms its allegations that NATS provides special treatment to Heathrow and Gatwick airports.
Reportedly, NATS dismissed Ryanair's allegations stating that it does not discriminate against airlines or airports. The performance of Ryanair this summer cannot be blamed on UK air traffic control. The figures stated by the airline coincide with the introduction of new technology in Stansted which affected several flights earlier this year, a NATS spokeswoman added.
The allegations of Ryanair are said to be based on the Oberon Report statistics published by the CAA. The report highlighted that NATS' attributable delays equal 29,989 minutes across Stansted, London City, Luton, Gatwick and Heathrow within the first three months of 2018.
Reportedly, the Stansted airport recorded 15,268 minutes or 52pc of delays, Luton airport suffered 8,814 minutes and Gatwick airport 2,925 minutes that is 30pc and 10pc of the total delays respectively. Heathrow, the busiest airport in Britain, reported zero minutes of delays associated with NATS, the CAA figures suggested.
Sources familiar with the development claim that the Manchester Airport Group (MAG) would investigate the root cause of delays and possibly initiate further actions including a formal complaint to the CAA.
The issues with air traffic controllers is not the first problem encountered by Ryanair. Recently, pilots across five countries went on strike which led to the cancellation of one in six flights of the airline.
Peter Bellew, Chief Operating Officer of Ryanair, reportedly stated that the discrimination against Ryanair and Stansted by ATC provider NATS is clearly visible. Disruptions caused by the issue are unfair and unacceptable, therefore, the airline will issue a formal complaint to the EU commission and the UK CAA, Bellew added.