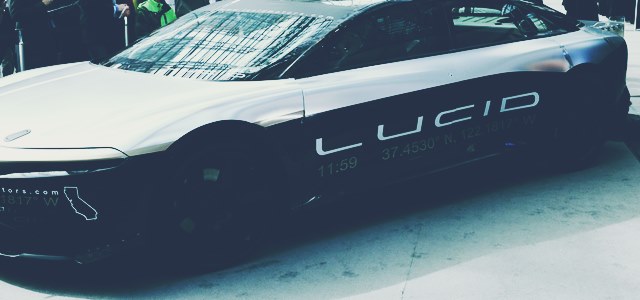 The Public Investment Fund of Saudi Arabia is reportedly in talks about pouring in capital in Lucid Motors Inc., Tesla's aspiring business rival. The Saudi Arabian sovereign wealth fund is the one which Elon Musk claimed could invest $72 billion to take Tesla private, claimed sources close to the matter.
The proposed talks between both the concerned parties underlines PIF's urge to diversify Saudi Arabia's investment portfolio by funding electric car companies. If the discussions proceed, the deal would also be in alignment with PIF's limited resources, considering the firm has committed to other tech companies, despite having only $250 billion in assets. The firm also recently announced an investment of $45 billion in a tech fund primarily led by Japan's SoftBank.
The term sheet drawn up by Lucid Motors and PIF states that PIF will be entitled to majority ownership if the firm invests more than $1 billion in Lucid Motors. However, initially, the firm intends to start off with an investment of $500 million, post which it would invest further capital periodically as and when the carmaker achieves production milestones.
However, sources are unable to ascertain if the two companies will ever close the deal.
Tesla's CEO, Elon Musk recently took the market by storm, when he announced considering a private deal for Tesla, the funding for which he believed would be provided by PIF. However, the latter turned down the prospect and built stakes of 5% in Tesla, grabbing shares in the open market.
Formerly known as Atieva, the California-based Lucid Motors was founded in 2007 by a former VP of Tesla, Bernard Tse and Sam Weng, a former executive at Oracle Corp. The company had revealed a prototype of its Lucid Air model, a luxury sedan worth $100,000 in 2016 and hopes to commence manufacturing by the end of 2018.
Neither Lucid Motors nor the Saudi sovereign fund have commented on their proposed discussions regarding the deal so far.