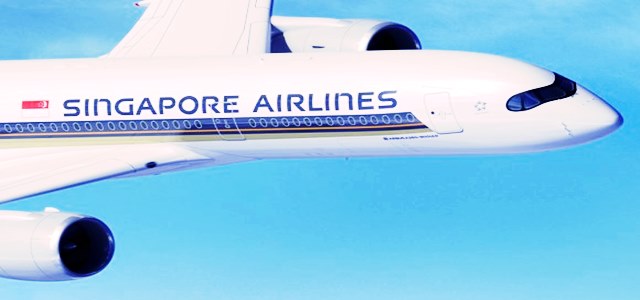 Singapore Airlines (SIA) in its recent announcement has unveiled that it will soon be picking up its new ultra-long-range aircraft in Q3 2018, to launch a non-stop flight to New York that will commence by the end of the year.
Sources reveal that with the launch of this nineteen-hour long flight SIA is expected to retrieve the title of running the longest non-stop flight across the globe, beating the record SIA held with its Singapore-Newark air travel from 2004 to 2013. The direct flights to Los Angeles and Newark were already operational in 2004, however were shut down because of the 2008 global financial crisis and rising crude oil prices.
It has also been reported that Singapore airlines is projected to start non-stop services to Los Angeles – a flight with a running time of more than fifteen hours, by 2019.
SIA will serve both the routes with the new Airbus 350-900ULR plane with business and premium economy class configuration.
One of SIA's spokespersons reported that the company is expecting to announce the first destination of the new ultra-long-range aircraft in the time span of a few weeks.
For the record, A350-900ULR aircraft performed its first trail on April 23 for almost five hours from its facility in Toulouse, France. The aircraft has been developed to fly about 18,000 km (11,160 miles), which noted a significant increase of over 1,800 miles compared to the standard A-350.
The director of CWT Solutions Group, APAC, Mr. Richard Johnson, was quoted stating that the new ultra-long-range routes aircraft are designed to ensure a pleasing cabin experience that can reduce passenger fatigue thereby improving overall productivity & well-being.
SIA said it has ordered 7 planes and the launch of the non-stop Singapore-New York service will signal a significant milestone in the resumption of its direct flights to the United states.