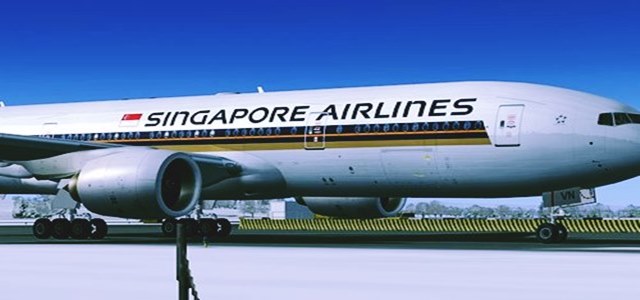 Singapore Airlines, a leading air carrier company, would reportedly become the provider of the world's longest air travel service by miles flown, once it relaunches its direct flight service between Singapore & New York.
According to the sources familiar with the development, one Airbus A350-900ULR has already departed from Changi Airport to travel to Newark Liberty International Airport, after covering 9000 nautical miles within a timeframe of 18 hours & 25 minutes. This incidence marked the voyage of world's longest flight, which took off around midnight from Singapore and touched base in New York at 6:00 a.m.
As per authentic reports, the flight's cabin is apparently devoid of economy class seats, rather it has 67 business class and 94 premium economy seats. Sources cite that five hours prior to flight's take off, all business class tickets were sold out, whereas premium economy tickets could still be procured from the company's website.
For the uninitiated, Singapore Airlines has operated flights on the same route previously as well, but had later abandoned them due to costly oil and the limitations of the less economic 4-engine airplane.
According to authentic sources, the Airbus A350-900ULR, which is currently operating on the route, is the first of the seven planes ordered by Singapore Airlines. However, two of these will operate to and from New Jersey and others would be employed on the Singapore-Los Angeles flight services, planned to start later this year, cite sources.
If reports are to be believed, Singapore would increase its total flight frequency to the U.S from 40 to 53 flights per week by year-end, based on the new ultra-long-range flights.
Speaking of miles flown, the new Singapore Airlines flight would overtake the 17 hours & 40-minute flight operating between New Zealand and the capital city of Qatar, cite credible sources.