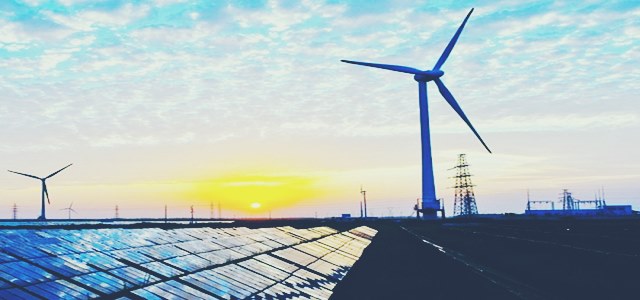 Six new solar and wind projects have been announced for Victoria, a step that the Committee For Ballarat believes is aligned with the development of Ballarat's renewable training center.
Lily D'Ambrosio, the Energy, Environment and Climate Change minister and Premier Daniel Andrews reportedly declared while in Ararat that the construction of six new wind energy projects were recently secured through Victoria's first renewable energy auction. The project will apparently produce renewable energy of 928MW, which is sufficient to power nearly 650,000 households.
Mr. Andrews stated in the announcement that the projects are aimed at generating $1.1 billion of economic funding in regional Victoria and creating more than 900 jobs, including 270 traineeships and apprenticeships.
Melanie Robertson, Committee For Ballarat chief executive, said in a statement she had only understood that the support for a Ballarat-based training facility was part of the auction bids but was not aware of confidential details regarding the winning bids. She further said that this could employ people for about 15 to 30 years.
Robertson added that the most significant feature about the auction is the potential for four to six rounds which indicates a strong policy for renewable energy. She continued by saying all the big sites for the projects are located within 200km of Ballarat, probably making the city a perfect training center.
Martin Rice, climate council acting chief executive, described the move as a contribution towards renewable energy targets by boosting clean energy generation. He also expressed that this project is a confirmation of the transition towards a national 21st century grid composed of clean, reliable and affordable renewable energy and battery storage.
Citing reliable sources, regional towns and cities including Benalla, Warrnambool, Mildura, Echuca, Mortlake, and Geelong will be the sites for new solar and wind farm constructions. The unveiling of the new projects follow the recent approvals of other projects including large-scale proposals for Stockyard Hill, Moorabool and Rokewood and Lal Lal windfarm.