SoftBank plans to sell T-Mobile US shares to Deutsche Telekom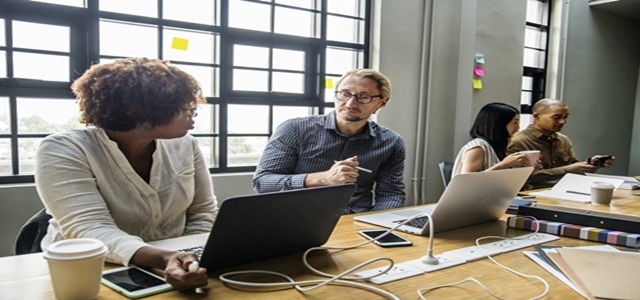 SoftBank intends to sell its T-Mobile U.S. shares
It plans to raise a revenue of $41 billion
Deutsche Telekom's share in the carrier is likely to rise above 50%
Japanese telecommunications conglomerate SoftBank Group Corporation has opened talks over the sale of its T-Mobile U.S. shares to German telecom major Deutsche Telekom. After its merger with SoftBank's wireless unit 'Sprint' in the previous month, the present deal is said to increase Deutsche's stake to a majority.
SoftBank carries 24 per cent of the stake in T-Mobile U.S. and it is still unclear as to what part of its stake the Japanese corporation plans to sell. Sources claim that SoftBank intends to proceed for a record share buyback and cites its stake in T-Mobile as an opportunity to raise about $41 billion.
Deutsche Telekom is a leading telecommunications company based in Bonn, Germany. It was founded in 1995 and is Europe's largest telecommunications company in terms of revenue. It provides various telecom services through its subsidiaries which include Magenta Telekom, Slovak Telecom, Telekom Romania, Magyar Telecom and others. Timotheus Hottges is the present CEO of Deutsche Telekom.
Both SoftBank as well as Deutsche have not been available to comment on the particulars of this deal. However, the advancement does imply a modification of the lock-up provisions of SoftBank's merger with T-Mobile U.S., claims Wall Street Journal.
As of Sunday, SoftBank's shares were 1.8 per cent higher in the afternoon as compared to its rates in the morning trade.
About SoftBank Group
SoftBank Group was founded in 1984 originally as Japan Telecom Company Limited. SoftBank BB Corporation was established in January 2003 through the merger of BB Technologies, SoftBank Networks, SoftBank EC Holdings and SoftBank Commerce Corporation. Headquartered in Tokyo, the conglomerate focuses on leveraging artificial intelligence and information technology to provide innovative solutions in the telecommunications sector. Ken Miyauchi is the current President and CEO of SoftBank Group.
Source Credits:https://in.reuters.com/article/us-softbank-deutsche-telekom/softbank-in-talks-to-sell-down-t-mobile-u-s-stake-to-deutsche-telekom-wsj-idINKBN22U0DQ