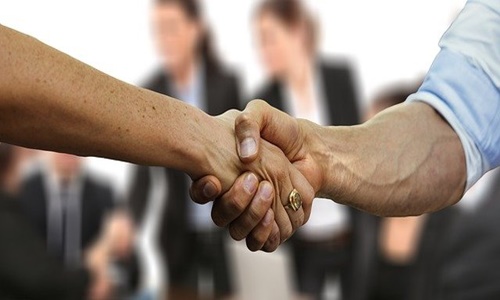 Construction engineering firm Skidmore, Owings & Merrill (SOM) has reportedly partnered with Prometheus Materials to design and manufacture bio-concrete and microalgae-based bricks.
Replacing conventional carbon-heavy concrete materials, currently accountable for 8% of the total carbon dioxide emissions in the world, with a carbon-free bio-concrete could expedite the transition into a zero-carbon building and construction industry.
With the growing need for decarbonization of buildings, this material offers an immediate, promising, carbon-free option to conventional building materials based on concrete.
SOM's Managing Partner, Brant Coletta, commented that the latest partnership with Prometheus Materials enables the company to develop materials that contribute to a carbon-free future and help realize its vision of a healthy planet.
The material is developed using microscopic algae that can naturally sequester carbon and a photosynthetic biocementation process that is yet to be patented.
Notably, microalgae are combined with sunlight, water, and carbon dioxide to create a material that has chemical properties like the calcium carbonate found in oyster shells and coral reefs.
This composition, when mixed with aggregate, creates a carbon-free building material or bio-concrete with physical, thermal, and mechanical performance characteristics superior or comparable to Portland cement-based concrete.
Loren Burnett, President, CEO, and Co-Founder of Prometheus Materials, has expressed that the teams of planners, designers, engineers, and architects at SOM are leading the way in the development and usage of new sustainable technologies, materials, policies, and ways to minimize the climate impact posed by the construction industry.
Burnett added that the company is consolidating its extensive knowledge in carbon-free building materials with SOM's expertise in designing sustainable buildings globally.
The recent cross-industry collaboration is the continuation of Urban Sequoia, a design concept launched by SOM at the United Nations COP26 Climate Conference.
This concept visualizes a group of buildings sequestering carbon and producing biomaterials to develop a resilient urban environment and a new carbon economy.
As part of the partnership, SOM recently participated in a Series A funding round of USD 8 million for Prometheus Materials.
Source credit:
https://www.businesswire.com/news/home/20220706005146/en/Skidmore-Owings-Merrill-Partners-with-Prometheus-Materials-to-Design-Zero-Carbon-Building-Material