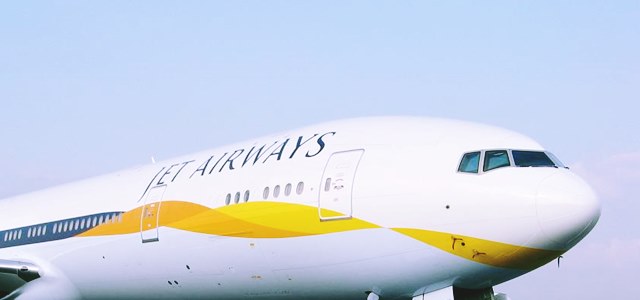 Tata Group is reportedly inspecting Jet Airways' books as the multinational corporation considers to grow its footprint in India's growing air travel sector by potentially purchasing a stake in the cash-strapped carrier.
As per trusted sources, the discussions are still in its preliminary stage and it is not ascertained to result in a transaction. It was even reported that Saurabh Agarwal, Chief Financial Officer of Tata Group and Naresh Goyal, Chairman of Jet Airways were heading the talks. Amit Agarwal, Chief Financial Officer of Jet Airways said in a statement that there's a lot of interest in the Jet Airways Brand but refused to confirm if Tata is seeking a stake in the company.
According to sources familiar with the development, a successful deal would result in Tata's third investment in the country's lucrative aviation sector after the group's two local joint ventures, Singapore Airlines Ltd and AirAsia Bhd. Apparently, a stake sale can help Jet Airways bring in the much-needed funds and relieve itself from the cash crunch that has led to delays in worker's salaries and payments to aircraft leasing companies.
Jet Airways' shares were reported to have risen by 6.4 percent, while the stock is still down by 70 percent this year, with a value of $387 million. The aviation company reported its third straight quarterly loss through surging liabilities that indicated deepened financial distress.
Moreover, the company is thriving in a market where intense competition has led to depressed fares and high fuel prices - made expensive by local taxes – to nullify its profits. Jet Airways, for the record, hasn't made any profits since nine of the past 11 fiscal years.
As reported by Bloomberg, the Mumbai-based carrier isn't the only one facing a downfall, the low-cost operator, IndiGo also reported quarterly losses for the first time, while SpiceJet Ltd., is also seeking more time to compensate for leased aircraft.