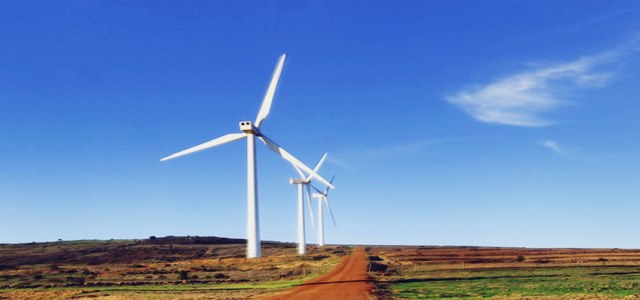 Batwind, a revolutionary system to store clean energy produced from world's first floating wind farm of a commercial scale, will reportedly start testing from next month. Considered to be a momentous achievement in the area of deep-ocean renewable energy harvesting, the storage unit will store power generated from five wind turbines floating in the North Sea near Scotland.
For the record, Batwind is established by Hywind Scotland, a company formed through a joint venture between Equinor from Norway and Masdar from UAE. Hywind Scotland started operations last year with an aim to harness strong winds in harsh offshore conditions and has installed the wind turbines about 25 kilometers off Peterhead, a Scottish port city on the eastern coast.
Reportedly, floating wind farms could be more environment-friendly as compared to fixed offshore turbines as they are less likely to disrupt sea birds, fishing grounds and inshore fishing fleet, the Scottish government surmised.
The operations at Batwind have proved successful yielding higher than anticipated energy outputs, said Sebastian Bringsvaerd, Head, Hywind development, Equinor. He revealed that the floating wind farm has benefited from the stronger wind off the Scottish coasts and the turbines also endured a North Sea hurricane without damages.
After a tour of the facility on Wednesday, the executive director for clean energy at Masdar, Bader Al Lamki said that the success of Batwind is crucial for the company. Batwind employs AT to store energy and then feed it into the UK power network through an algorithm that analyses the wind speeds and electricity prices, records stated. Officials can control the electricity flow to secure the best prices during peak periods of power consumption, and supply power when needed rather than when generated.
The developments of the Hywind Scotland project are being closely observed by the U.S, Japan, Portugal and other countries surrounded by deep waters. With the storage and transmission of energy playing a vital role in long-term profitability of such projects, the expertise developed in Scotland can be exported worldwide, a source at Scottish Renewables commented.