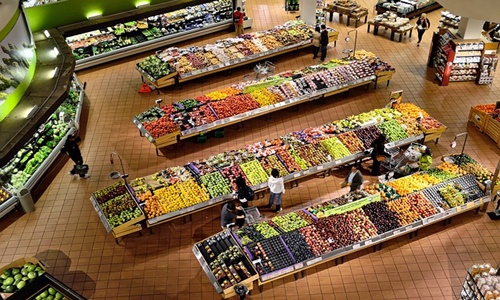 Two-thirds of the U.K. consumers are reportedly intending to reduce their non-essential spending in 2023 due to concerns regarding the rising cost of living, according to a survey.
Well-known accounting firm KPMG stated that 61% of customers in a survey of 3,000 were ready to limit their expenses on eating out, vacations, and other non-essentials, underscoring the pressure that inflation is putting on households and the broader economy.
According to the study, the major obstacles to discretionary spending were found to be the rising costs of necessities like food, petrol, and housing as well as how much farther these costs would climb.
Apparently, households all throughout the U.K. have tightened their budgets to cover rising electricity and gas bills and the cost of weekly groceries, causing the Bank of England to issue a warning about a protracted recession. Inflation has also reached 10% for the first time since the early 1980s.
According to official projections, extreme inflation will purge out the growth of past eight years by reducing average real pay and reducing the standard of living by 7% over the next two years, ending in March 2024.
The KPMG poll revealed that one in ten persons had no savings, showing the uneven impact for some households. In 2023, only 4% of respondents claimed that they would be able to raise their non-essential spending, while 25% stated they would maintain their 2022 levels.
When asked how they were paying for essentials, 43% of those with savings stated they were using their savings. In some low-income household divisions, this number has jumped to over 80%, illustrating the disproportionate effect of living expenses on poorer households.
After April, when the administration will restrict the amount of support offered to families by raising the cap on monthly bills for a typical home from £2,500 (3006.94) to £3,000 ($3608.32), one in ten customers expressed concern about rising energy costs. Consumers also mentioned variable-rate mortgages and the termination of fixed-term mortgage agreements acted as barriers to spending.
Source credit: https://www.theguardian.com/business/2022/dec/29/two-thirds-of-uk-consumers-plan-to-cut-non-essentials-in-2023