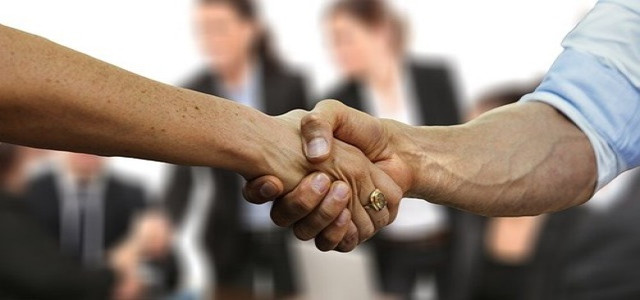 UK Prime Minister Boris Johnson has reportedly unveiled a new business collaboration with private sector businesses worth USD 26.2 million (£20 million) to provide education to girls in developing countries.
In the first-of-its-kind education collaboration, the UK administration is teaming up with the private sector to bolster the access of girls to education in developing countries. Some of the collaborators include Pearson, Unilever, Microsoft, PwC, Accenture, United Bank for Africa, Standard Chartered, Coursera, Cognizant, BP, and Vodafone.
The UK administration will be working in collaboration with the Generation Unlimited (GenU) of UNICEF to help in delivering the program, with key collaborators funding GenU being Standard Chartered, Accenture, Microsoft, United Bank for Africa, and Unilever.
Recently, No.10 Downing Street held a reception to officiate the announcement and mark International Women's Day. It was attended by collaborators including Jill Huntley, the Global Managing Director for Corporate Citizenship at Accenture; Marissa Thomas, PwC's Chief Operating Officer, and Dr. Betty Vandenbosch, the Chief Content Officer at Coursera.
Soon, businesses, schools, charities, and colleges will be able to bid for program funds. The collaboration intends to back projects that will enhance girls' access to education, with an emphasis on offering the STEM (Science, Technology, Engineering, and Mathematics) skills necessary to find employment in key sectors like manufacturing and technology. This could comprise redesigning training to make it business-relevant or improving teaching, funding new skills programs.
Initial bids will be primarily encouraged for projects in Bangladesh and Nigeria, two countries with stringent barriers to girls' education.
Funds from the program will also aid in expanding the P2E (Passport to Earning) platform of GenU. This digital skills platform will provide girls with certified skills training and education for free which they can use to support future entrepreneurial and employment opportunities.
Some of the businesses involved in the program will contribute to various resources like books, computers, advice and access to their networks, mentorship, training, and skills programs.
Source credit:
https://www.gov.uk/government/news/uk-government-and-global-businesses-in-new-20-million-partnership-to-educate-girls-in-developing-countries