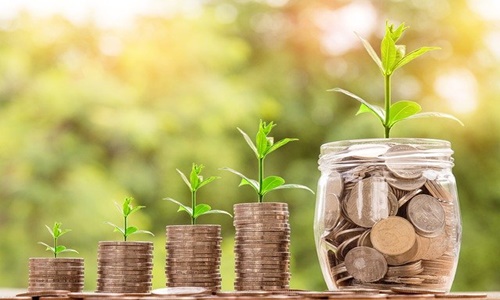 Shell's recently retired CEO's pay reportedly increased by over 50% to roughly £10 million ($11.9 million) in 2022, with an added bonus, which was described as jaw-dropping by protesters.
The overall compensation for Ben van Beurden, retired at the end of the previous year, increased from £6.3 million ($7.5 million) in 2021 to £9.7 million ($11.5 million) in 2022. In 2021, his incentive was £2.2 million ($2.6 million) and reached £2.6 million ($3.1 million) in 2022.
Shell also announced exceptional profits of $40 billion for December 2022, fueled by the rise in wholesale gas prices with respect to the conflict in Ukraine.
As per reports, profits prompted demands for a tougher windfall tax on oil and gas companies in the North Sea corporations.
Apparently, Van Beurden's package is expected to infuriate activists who are pushing for executive pay restrictions in light of the rising cost of living.
Alice Harrison, the fossil fuels campaign head at Global Witness, stated that it is astonishing but not shocking that one of the largest oil and gas firms across the world can offer its CEO a jaw-dropping incentive while hardworking individuals including paramedics, nurses, teachers, and more must protest to get better wages.
Harrison added that the fact that Shell as well as other fossil fuel producers have generated large profits from an energy shortage that is causing households to choose between heating and providing their families with food is an evidence of how dysfunctional the energy system is.
Van Beurden's pay was not reduced despite the loss of two Shell contractors, with the firm noting its safety and reliability record as the cause in 2022. He was penalized £132,283 ($157740), or 10% of his base income, the prior year when the corporation recorded eight deaths.
The new CEO, Wael Sawan, who earns the same pay package of £1.4 million ($1.6 million) as the Dutch citizen, took his job at the beginning of the year.
Source credit: https://www.theguardian.com/business/2023/mar/09/shell-chief-ben-van-beurden-pay-2022