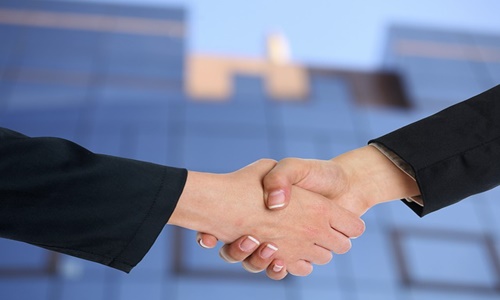 Recently, U.S. President Joe Biden opened the U.S.-ASEAN Comprehensive Strategic Partnership in an effort to tackle the biggest issues of time- climate change, health, security, and more, at the 10th ASEAN-US Summit in the Kingdom of Cambodia.
As per official reports, the Plan of Action to Implement the ASEAN-U.S. Strategic Partnership defines the allies' shared commitments under ASEAN's political-security, socio-cultural, and economic pillars. Moreover, it would also outline the priorities set for cooperation.
Besides, the commitments inked by the parties also include advancing efforts to accomplish the UN Sustainable Development Goals by promoting complementarities between the UN 2030 Agenda for Sustainable Development and the ASEAN Community Vision 2025.
The United States and Southeast Asian leaders have also committed to promoting maritime alliance based on the globally recognized principles protected in international law, including the UNCLOS.
Some of the crucial pointers highlighted include:
Emphasis on reducing poverty, promoting peace and prosperity, and conservation of natural resources through equitable development and economic growth.
Commitment to establishing people to people connectivity within the region and beyond by focusing on good governance and improving socio-cultural and economic cooperation.
Emphasis on practical cooperation in the areas of humanitarian assistance, counter terrorism, disaster relief, and maritime security.
The US president has announced putting in real resources behind the new approach. Over the last year, the federal administration declared an investment of more than USD 250 million in new initiatives with ASEAN.
Besides, for the next year, the Biden administration has already requested USD 825 million funding in assistance for Southeast Asia. Speaking on this, Biden mentioned that they are building on the progress, following through the commitment, and introducing new and strong initiatives that further boost ASEAN and elevate the connectivity across Southeast Asia.
Moving on, the partnership is looking forward to launching a US-ASEAN Platform for Infrastructure and Connectivity to introduce merits of the Partnership for Global Infrastructure and Investment to the ASEAN economies.
The platform would enable the allies to develop projects together and create a high-standard and sustainable infrastructure that supports the regional population.
Source Credit: https://www.philstar.com/headlines/2022/11/14/2223731/asean-us-affirm-strategic-ties-bidens-vows-address-biggest-issues-our-time