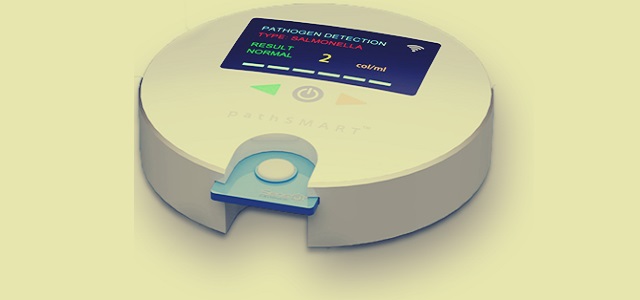 The U.S. Department of Agriculture Food Safety and Inspection Services (USDA FSIS) has reportedly awarded a contract to 3M Corporation for the use of pathogen detection kits for food safety.
Polly Foss, Global VP for Food Safety, 3M stated that being selected as a partner by USDA FSIS is certainly a recognition for 3M's work. She added that the company has been protecting consumers, businesses & food using innovative and dependable technologies. The 3M's molecular detection system has been highly effective & accurate tool for several food producers worldwide, she added.
A press release by 3M claims that as per the contract, the kits made by the company will be used by FSIS as a primary molecular detection method to detect E. coli O157, Salmonella & Listeria monocytogenes which are three main pathogens threatening safety of the poultry, meat, and egg-based products. FSIS would use it at its labs in Albany, Athens, Georgia, St. Louis, and Missouri.
3M's Food Safety Senior Global Technical Service Specialist, Raj Rajagopal told Daily Reporter that human pathogens are commonly detected even in the markets like the U.S. where the quality of milk supplied is allegedly the safest. He added that a pathogen called Listeria monocytogenes whose infection can be fatal has been detected in about 12.6% of milking facilities while 6.1% & 4% of prevalence was recorded for Salmonella & E. coli, respectively.
Reports suggest that the 3M system is already used by many contractual testing labs, universities, private manufacturers, and governments, across 40 countries. 3M reported that the technology is basically an isothermal DNA amplification & bioluminescence detection that creates an easy to use, accurate, fast application which overcomes the limitations of polymerase chain reaction testing method to some extent.
Reportedly, the contract was signed on July 6 and the supply of units has already commenced. For the record, 3M has sales worth $32 billion and boasts of a workforce totaling a mammoth 91,000 so far.