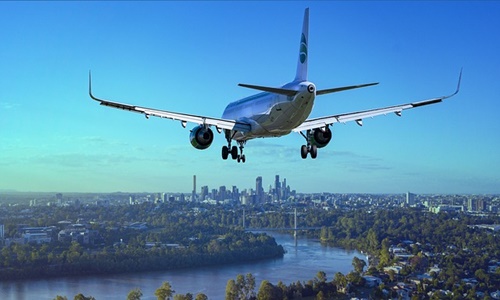 Virgin Orbit, the aircraft engineering arm owned by the British corporation Virgin Group, has reportedly planned to halt all operations starting Thursday in a bid to keep up with its finances.
According to reports, almost all workers in the satellite launch business would likewise be put on furlough.
The move follows the company's unsuccessful attempt to send out the first satellite voyage from the UK soil in January.
According to a source familiar with the matter, CEO Dan Hart informed the staff members that the furlough is expected to allow Virgin Orbit the time to establish a different investment strategy.
The length of the furlough was unclear, but Hart assured staff that more details would be provided by the middle of the following week.
As per credible sources, the share of Virgin Orbit fell 18.8% to 82 cents (72p) in extended trade.
The company in a statement announced taking a company-wide operational break, starting March 16, 2023. It is also expecting an update on go-forward activities in the following weeks.
In the January launch, a Virgin Orbit jumbo jet flew a rocket from Newquay, England, high above the Atlantic Ocean. The flight was later declared a failure by Virgin Orbit since a rocket fuel filter became dislodged, leading one of the engines to overheat.
The statement made by the corporation on Thursday indicated that the investigation into the incident was almost done and that the next production rocket with the necessary changes made is in final phases of integration as well as testing.
The mission was touted as a significant turning point for UK space, heralding the beginning of a domestic launch industry. Also, the aim is to make the country a significant player on the global level, from satellite production to rocket and new spaceport development.
Source credit: https://www.bbc.com/news/science-environment-64973383