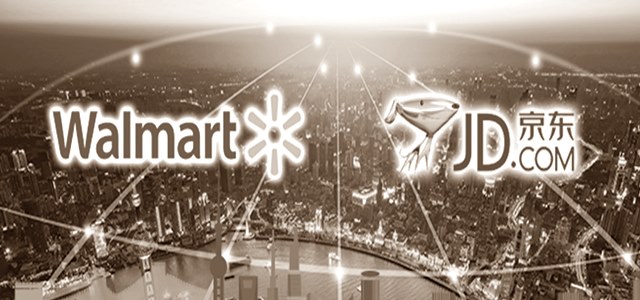 Dada-JD Daojia, a Chinese online grocery delivery service has reportedly raised USD 500 million in a recent funding round led by U.S. retail giant Walmart and Chinese e-commerce company JD.com. Sources inform that the logistics company is planning to use these funds to enhance its supply chain technology and serve traders on its platform, that apparently connects courier bikers in about 400 cities with almost 1.2 million merchants online.
Dada-JD Daojia, for the record, was formed from the merger of JD.com's online-to-offline business, JD Daojia and Dada Nexus, a large crowd-sourcing delivery service operating in over 400 major Chinese cities. According to CNBC, JD Daojia delivers products from local supermarkets as well as other partners through a location-based smartphone app and has about 20 million monthly active users.
Wern-Yuen Tan, President and CEO of Walmart China, said that working with strong partners and pouring capital in digital capabilities will eventually lead to a much easier and convenient shopping experience for all its customers.
According to records, Walmart earlier this year had opened its first small innovative super market in China, where customers can purchase products available on Walmart's virtual store on JD Daojia's platform and pay for items using their smartphones.
Reports suggest that JD.com, backed by Google, plans to introduce selected items to sell in regions like Europe and U.S. through Google Shopping, a service that help users search for products available on e-commerce websites and later compare prices between different sellers. The partnership would eventually enable JD.com to sell products outside China, especially at a time when there is a potential trade war brewing between China and U.S.
Incidentally, JD.com is also backed by the Chinese tech company Tencent, known for operating the country's largest social messaging platform, WeChat, which will eventually help JD.com sell products directly to consumers via the WeChat app.