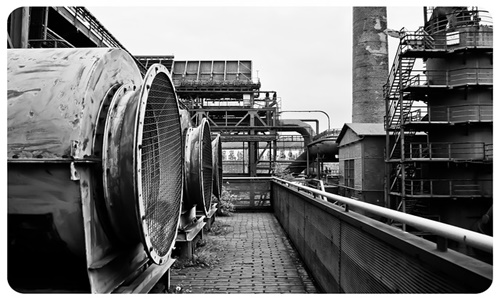 Chinese multinational heavy equipment manufacturing company, SANY Heavy Industry ("SANY"), now reportedly owns two certified lighthouse factories as part of the esteemed WEF (World Economic Forum)'s Global Lighthouse Network (GLN).
Notably, the Changsha-based No.18 Factory ranks as the second certified Lighthouse Factory within the global heavy industry, following SANY's drilling machinery factory in Beijing.
Formed in collaboration with McKinsey, the GLN acknowledges Lighthouse Factories globally, which pioneered Globalization 4.0 as well as digital manufacturing and epitomized the highest level of IM (intelligent manufacturing) and digitalization.
As a response to the issues of heavy industry market cycle fluctuations and multi-variety yet low-volume production of heavy parts, SANY has completely leveraged AI and flexible automated production. It has also scaled IoT solutions to create a digital and flexible heavy equipment manufacturing system in the No. 18 Factory.
Apparently, the firm has shown significant improvements, which include achieving a 123% production capacity expansion, a 98% increase in productivity and a 29% reduction in unit manufacturing costs.
Xiang Wenbo, Chairman of SANY Heavy Industry, claimed that there are currently only two Lighthouse Factories in the global heavy industry, which belong to SANY.
Wenbo further revealed that the attainment of this second certification demonstrates the firm's expertise and achievements in advanced manufacturing and digital transformation.
Reportedly, SANY's name was added to the list of "50 Smartest Companies" by MIT Technology Review in July, and its No. 18 factory is slated to become the smartest Lighthouse Factory of heavy machinery.
Imperative to note that SANY has capitalized $69.53 million (500 million yuan) and has achieved a breakthrough of 55 dedicated technologies since the Changsha Factory 18 project in 2020.
For the record, the IM revolution of Changsha Factory 18 has notably bolstered its production capacity by 123%, staff efficiency by 98% and overall automation by 76%, with the capability of manufacturing 263 SKUs (stock-keeping units).
In 2021, the factory's per-capita production value was worth USD 2.05 million (14.7113 million yuan), while the value per square meter was USD 21,410 (154,000 yuan).
Source credit - https://www.prnewswire.com/news-releases/world-economic-forum-adds-second-sany-factory-to-global-lighthouse-network-301651647.html