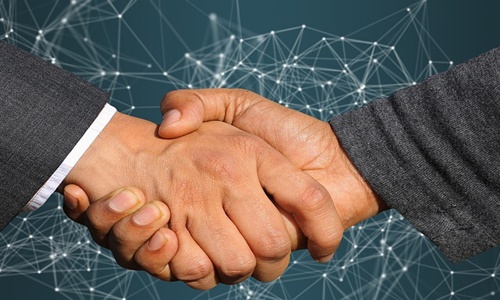 Renowned AI software pioneer and provider of cloud-based learning platforms, Amesite Inc, has reportedly announced the extension of its collaboration with EWIE Group of Companies (EGC), a supply chain and commodity management service frontrunner with over 30 years of experience.
Apparently, this renewed partnership will offer enterprise upskilling needs for the global teams of EGC on its proprietary Learning Community Environment®, which is powered by Amesite.
Director of Technology at EWIE Group of Companies, Subin Babu, stated that the team delivers training worldwide, effectively and efficiently whilst exhibiting excitement about building on this solid partnership.
According to Subin, working with Amesite has made it possible for the team to successfully launch and manage their programmes.
Sources further reveal that the enterprise eLearning market is anticipated to reach $240.9 billion by 2027.
The expert training professionals of EGC, in partnership with Amesite, were able to onboard more than 50 courses in 4 days. In fact, less than a quarter after the courses began, the employee scores hit 91% against a 70% target for passing.
For the uninitiated, Amesite provides universities, museums, corporations, and government agencies with its adaptable, scalable, white-labeled online learning platforms to enable them to offer excellent digital learning. It serves multi-billion dollar online learning industries by providing a single system that combines education, eCommerce, analytics, interaction, and administration by deploying the best-in-class infrastructure.
Previously, in April 2023, Amesite demonstrated AI content generation with AI narration capabilities on its recently introduced Version 6.0 platform in a bid to complement its recent GPT-4 integration.
Apparently, the capabilities, showcased in the free-to-the-public course on Amesite on ChatGPT, demonstrates how content is created with high efficiency as well as scalability, along with purpose-built AI-driven features for supporting user learning.
Source Credits: https://finance.yahoo.com/news/amesite-announces-partnership-renewal-ewie-113000867.html