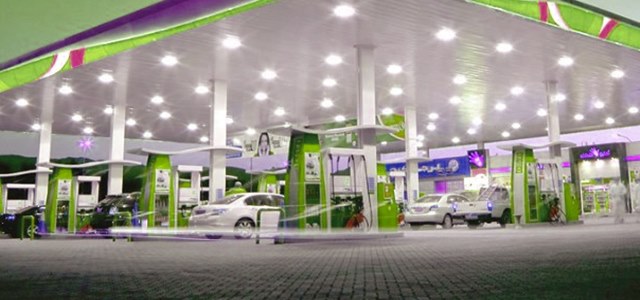 Saudi Arabian Oil Co., the world's largest oil & gas industry major by revenue, has recently announced that in partnership with Total SA, it will be weighing certain joint acquisitions of retail fuel stations. These businesses would include the likes of Tas'helat Marketing Co. that would provide both the companies with better access to retail fuel stations in the Gulf kingdom.
According to sources familiar with the matter, the two companies are planning to enter the key crude station market either through buyout deals or by potentially stating a new business venture from the scratch.
The local investment bank Saudi Fransi Capital and the French lender Credit Agricole SA are reportedly expected to advise both the firms on their plans, which are yet in their early stage.
Reliable sources reveal that despite Aramco and Total considering Saudi fuel station venture, no final decision has been taken regarding the acquisition of Tas'helat that operates under the brand name Sahel, or any other business deals.
In other news, Reuters has reported that a deal worth SAR2bn-3bn (USD 533 million – USD 800 million) was being considered by the two firms. Spokespersons from Total and Aramco however, have declined for any comments associated with the matter.
The acquisition plans are a part of the initial agreement that was inked earlier this April with another USD 9 billion deal that was signed for the potential expansion of a petrochemical and refinery complex in Jubail at the time of visit of the Saudi Crown Prince Mohammed bin Salman to France, report sources.
Aramco, which is aiming for what could be the largest initial public offering worldwide, is actively investigating for acquisitions as it strives to become an integrated energy firm in the global oil & gas industry.
Other companies with retail stations in Saudi Arabia include Dubai's Emirates National Oil Co and Oman Oil Marketing Co., that has recently unveiled plans for its series of mega service stations in the region.